I finally sat down and made a nugget box. This one holds 12 hershey's nuggets. Templates can be found here :
http://www.splitcoaststampers.com/forums/showthread.php?t=190469&highlight=nugget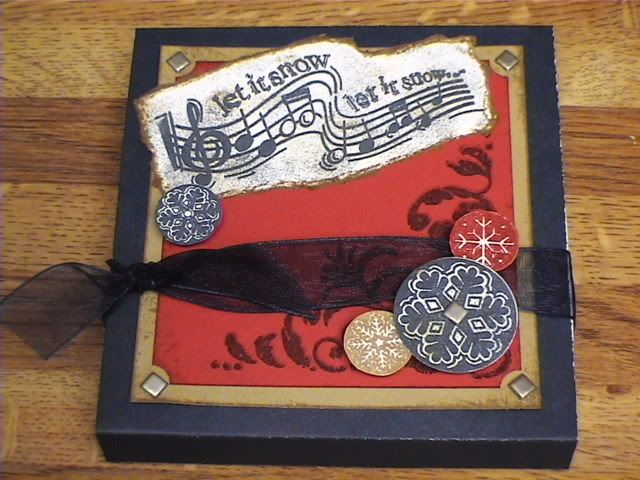 Colors : Cranberry, Outdoor Denim, Desert Sand
Stamps : Music of Winter, Legendary
Accents : Outdoor Denim Organdy, Pewter square brads (unknown company), round sponge (for distressing)
I made two of these, one for my SIL and one for her hubby for Christmas. They get chocolate and a little surprise :D The ribbon is there more to hold the box closed than for decoration so that it won't slide open in transit since I have to mail them out. I was going to use the Snow Friends stamp set but so many people have been making them with that so I wanted to try something different. Enjoy!