Colors :
Holiday Red, Citrus Leaf, Sunny Yellow, White Daisy
Paper :
Carnival B&T pack ('06)
Stamps :
No Peeking
Accents :
Gold brads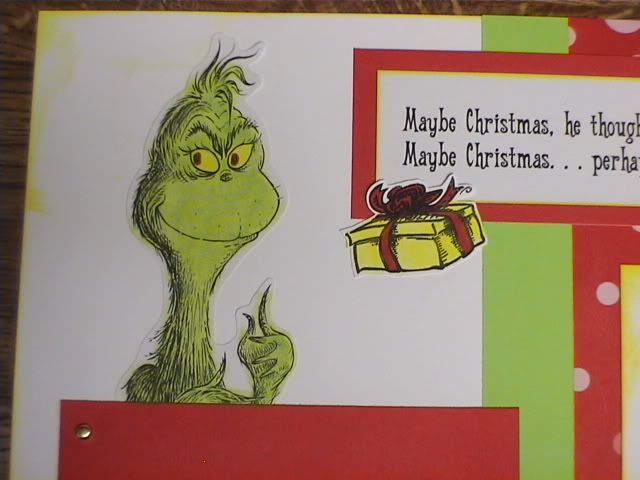 Another set of swap pages that I just finished. I love the way they turned out :D I usually like pages with more going on, but I love the simple storybook look of the layout. This was also the first time I used the presents on the No Peeking stamp set. They went perfect with the Dr. Suess' style of drawing from the Grinch. I used a scan directly from the book for the Grinch himself, took out the color in his eyes (the only color on him since the book is mostly black and white), then colored him in with chalk. I used the old cartoon movie for a guide as to what colors to use. The quote is one of my favorites from the book.