Colors :
Autumn Terracota, Pansy Purple, Olive, Black
Paper :
Days to Cherish ('06)
Stamps :
Playful Caps, Sans small lowercase
Accents :
Gold brads, stickease, gold star brads, gold hinge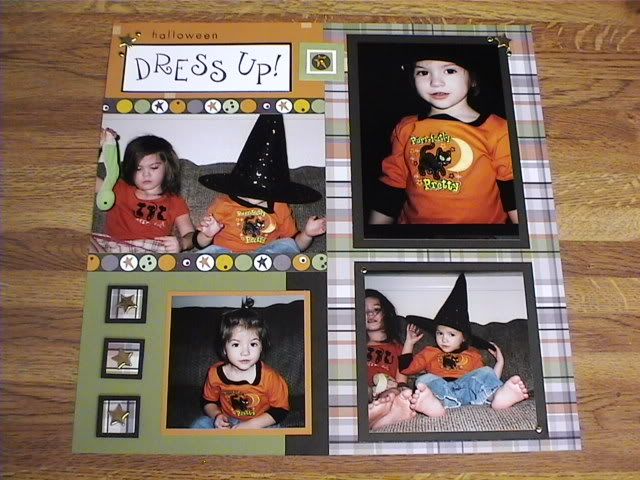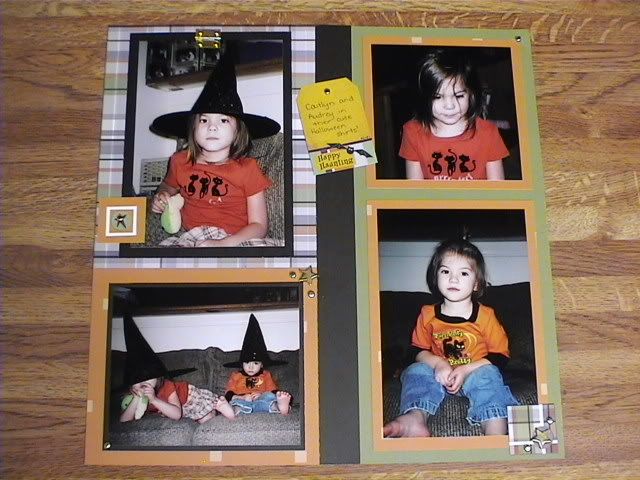 I used the B&Ts that you could buy to match the 2006 Cherish Calendar and the Cherish layout, Visual Texture on page 34. I kinda went brad crazy though using 7 star brads (the rest of an unknown brand that I had left) and 15 regular gold brads (not including the ones on the hinge). I did both the layouts fairly quickly since the only stamping on this layout was the title. It was actually really hard to not put more stamping but I don't have many halloween stamps and I wanted to use up the remainder of the stickease I had for this B&T set. It turned out really good considering I miscounted my photos and had to use the journalling spot for the extra photo I missed :D.