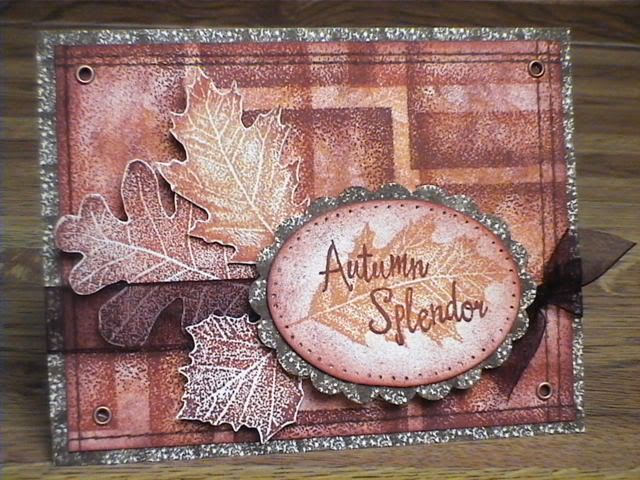 Colors :
Autumn Terracota, Barn Red, Goldrush, Cocoa
Stamps :
Autumn Splendor, Simple Stitches
Accents :
Vineyard Berry Organdy, Copper Eyelets, Paper Piercer, Marvy Oval Scallop Punch
I started out thinking to make a thankful card but it soon turned to fall leaves. I used only col white cardstock to make this card which was The background is stamped then sponged with barn red and aut ter. The sentiment oval was also sponged for added color. Making the cocoa speckled background was an interesting discovery. I stamped the top part of the acorn stamp with cocoa on the col white. Here's a picture of the card mat and the sentiment mat after stamping.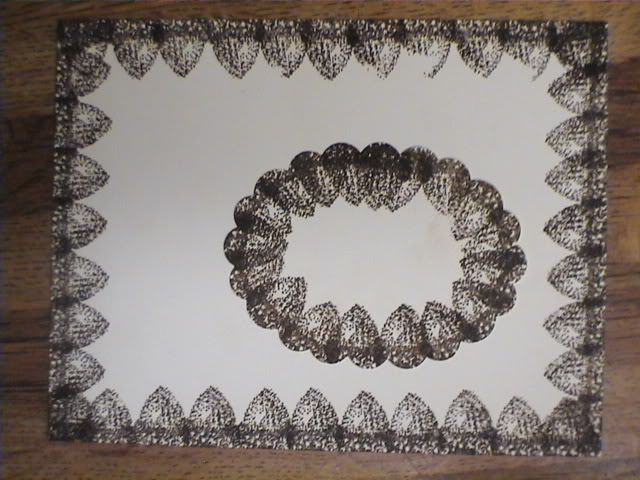 I thought that was pretty neat :D I think I might have to try this with some other colors and stamps even.