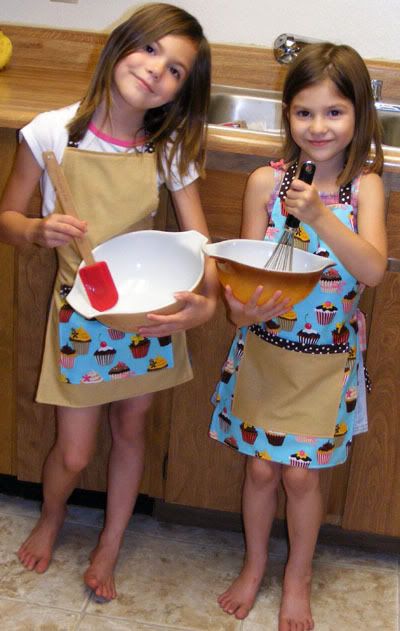 These aprons are too sweet!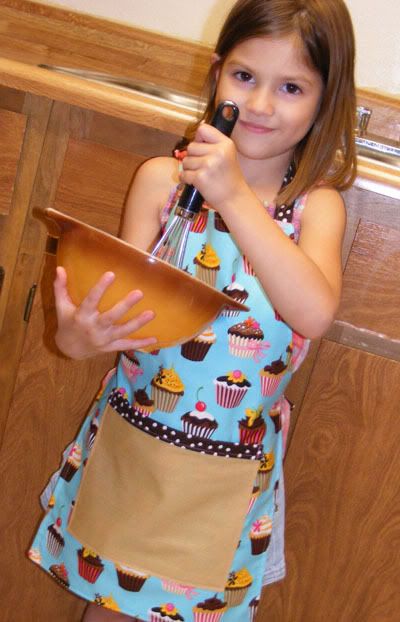 Perfect for mixing, stirring, and keeping their darling clothes nice and clean.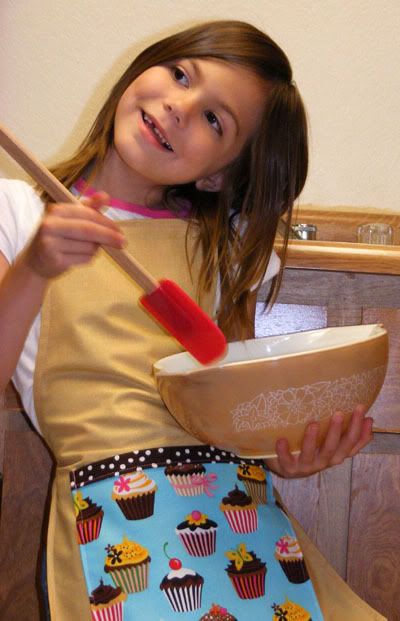 Not to mention they look super cute and fashionable! Now it's hard to keep my girls OUT of the kitchen! I got the One Yard Wonders book back in February and finally used one of the patterns after looking through it about a dozen times (it's fun eye candy!) These were altered from the craft/tote apron in the book. I didn't really want an apron that turned into a tote bag, but I did love the simple style of the apron itself so I used the main piece pattern and pocket dimensions to make the girls some fun reversable aprons. I simply cut two main pieces and two pockets for each apron. Since I love the finished look of binding I made some 3/4 binding out of some scrap fabric for the pockets and then stitched some strips closed to use for the ties and around the neck. The binding was sewn to the pockets then the pockets to the apron fronts. Put the right sides together, pinning the ties and neck loop in place and stitch around the apron leaving about a 3-4" opening for turning. Turn right side out, iron and press the open seam closed, then do a finishing stitch all around the apron again, this will all close your turning seam as well. Viola! Cute, reversable, and tons of fun!