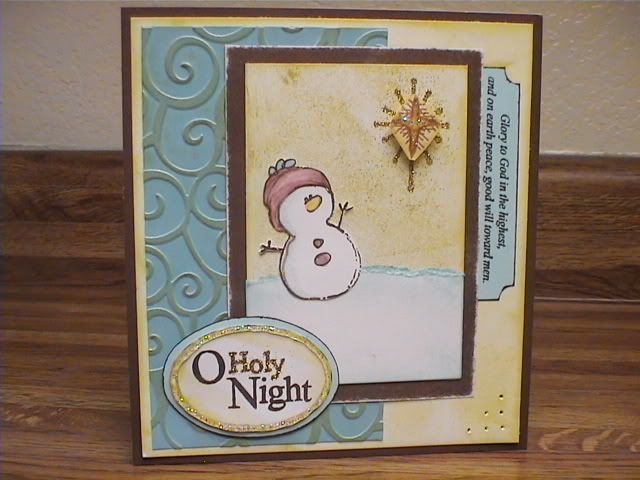 Colors :
Chocolate, Heavenly Blue, Crystal Blue, Galaxy Gold
Stamps :
Bethlehem, Snow Friends, Glistening Snow
Accents :
Glue stamp pad, gold glitter (stampendous), Stickles Gold, Cuttlebug Embossing (Swirl)
Alright I wasn't going to do this but I couldn't help myself!! Another card using Gabby's sketch and starting with her color challenge. I was going to add just a touch of gold and then it turned into gold here and gold there and soon my galaxy gold stamp pad was all over the place!! The card is more shimmery in real life.