And the last post from my favorite layouts made at the beginning of this year : This one is my favorite out of all of these because of the precious picture. I made a duplicate of this for my close friend, whose little boy is kissing my girl!!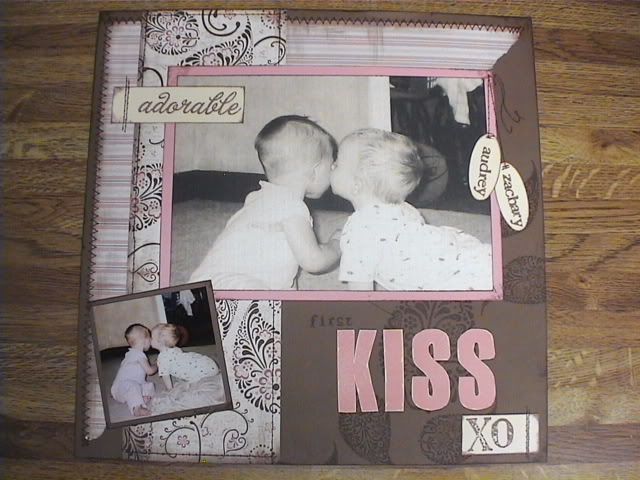 Colors :
Chocolate, Cocoa, Blush, Col. White, Vanilla Cream
Paper :
Adorable ('07)
Stamps :
Storytime Lowercase, Rustic Alpha, Because I love you, Adorable, Simple Stitches
And this one doesn't have any embellies either. I really had fun with this layout and the chocolate really goes well with the sepia picture. The picture was printed on heavy cardstock in canvas style with the sepia tone. It turned out so fun!