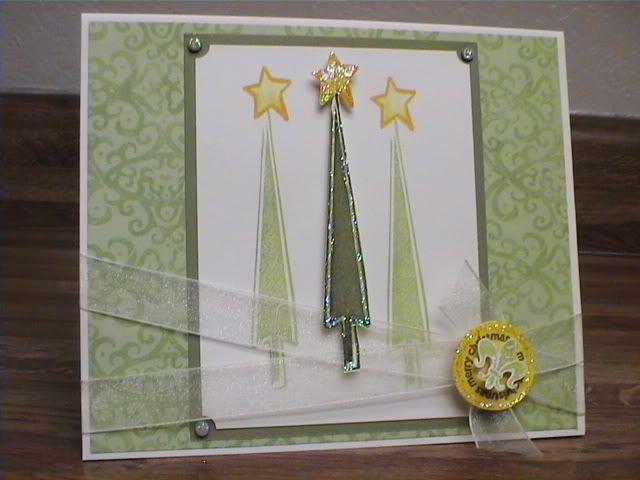 Colors :
Sweet Leaf, Olive, Honey, Col. White
Stamps :
Legendary Moments, Glistening Snow, Ho Ho Ho, Make it a Simple Christmas
Accents :
Cream Organdy, Stickles crystal, garden green brads, pop dots
I just got my Legendary Moments set back!! :D I had lent it out to a friend for the last week or so and got it back today! And it was perfect timing since I saw the inspiration for this card tonight and immediately thought of this stamp set. Inspiration, colors, and sketch from the SCS card sketch challenge for last week. Tried something new and used stickles on my garden green brads. I think it turned out pretty. This was another funny sized card. I don't even have the measurements because I just eyeballed all my cuts while I was making it, even the card base.