The four posts below are my four favorite layouts that I made at the beginning of the year. I wanted to share since now it's at the end of the year and I thought it would be fun to look back. Now here's the layout I finished today.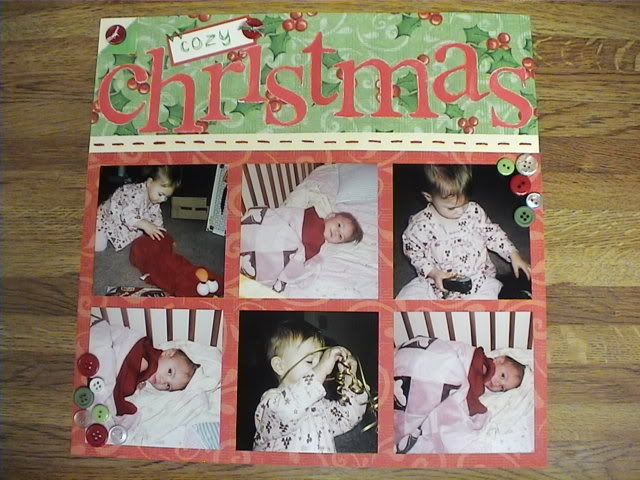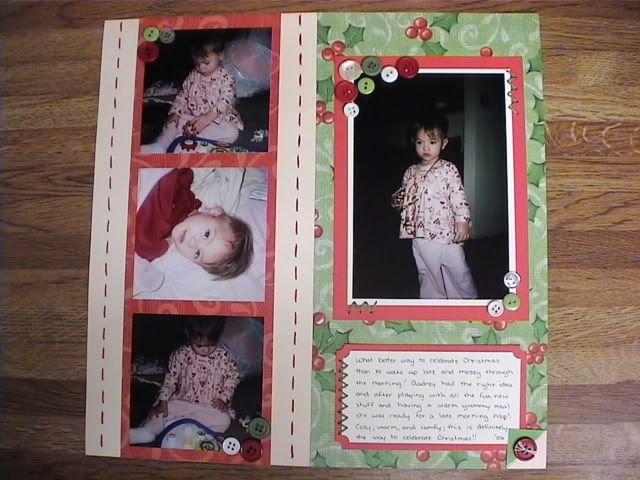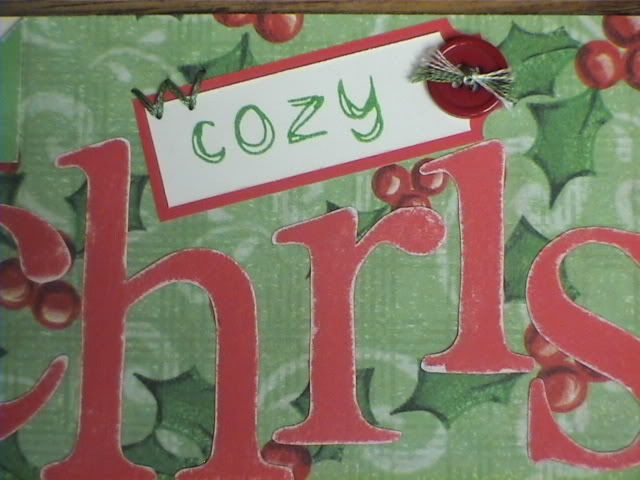 Colors :
Holiday Red, Clover Meadow, Vanilla Cream, Col White,
Papers :
Hollydays ('06)
Stamps :
Doodle Alpha, Simple Stitches (as a stitching guide)
Accents :
Simple Alpha Dim Elements, Buttons (various), embrodiery floss (DMC),
This is my fav Christmas layout that I've made so far! I pulled out my old buttons that I haven't used in forever and just went to town! I haven't stitched on a layout in so long either. It just added the perfect touch I think. The layout uses Imagine's Proof Preview. The left side pretty much follows the layout instructions but the right is VERY tweaked. I also swapped some of the B&T paper cuts and placements to use up just one sheet of red instead of two. A couple more 2 page layouts and I think I'll finally be done with last year's Christmas pictures!