I found out my camera takes both XD and SD cards. I thought I had to have an XD card (which doesn't fit into a computer slot) and I bought and XD card, but I'm going to be taking it back to exchange for an SD since I do have a computer slot for that and it's so much easier than plugging your camera in via the USB port, not to mention much faster to upload directly from the card to the computer when you just use the SD. I already made sure that the SD works in the camera (I had an old small spare one that I use in my MiniDV). Here's a couple pics I took of my girls in my very dim! livingroom this morning. This is on auto everything. I am so happy with this camera!!
Audrey and her crazy morning hair!!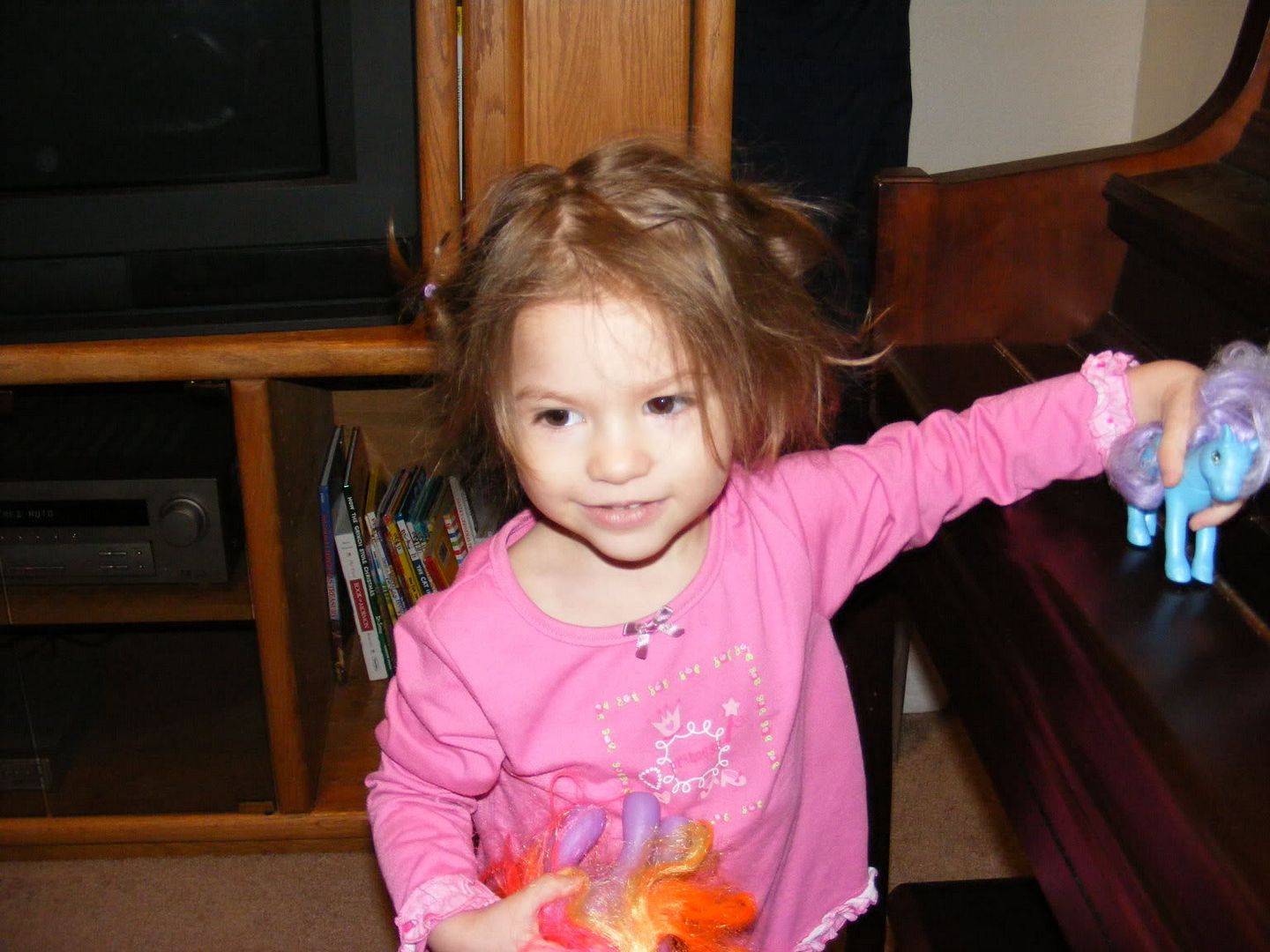 Caitlyn being her sweet little self :D She saw Audrey on the LCD and went 'Wow! Caitie's picture too!' her way of saying she wants a picture of her too. I took about 6-8 pics of each girl with about a 75% of the photos coming out nice and clear. This was also in fairly fast succession. About a picture every 5-10 seconds (camera still on auto, not on continuous shooting). I'm very happy with the results especially since even my 35mm didn't even take pictures this nice. The background is nice and clear instead of darkened out like usual when taking pics inside our home.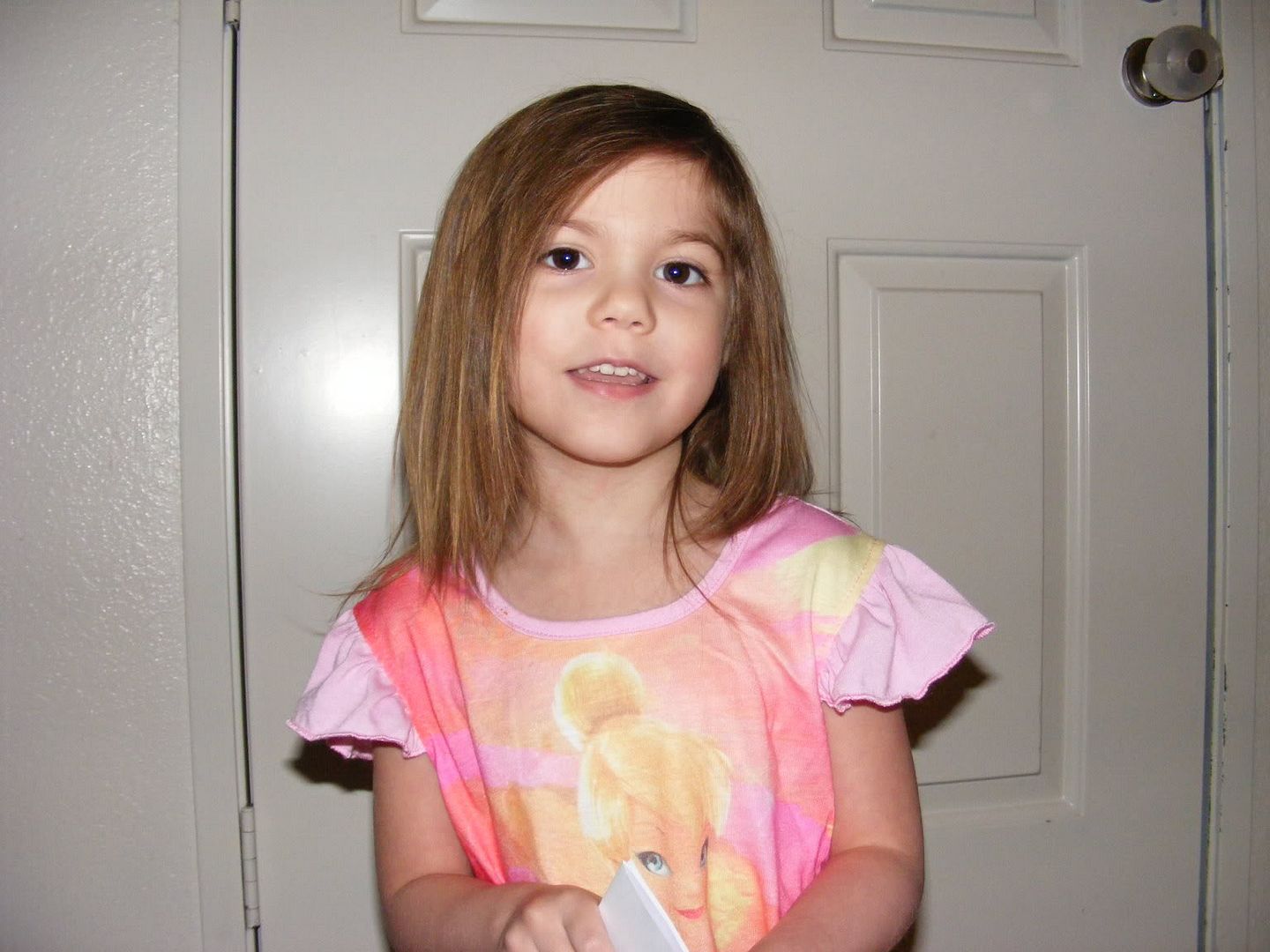 My artwork also comes out with truer, more vibrant colors. But I will still be using my MiniDV for my artwork because of file size. File size for my new camera per pic is usually around 1.45MB and file size for my MiniDV is only around 140KB. Big difference when it comes to upload and download times!! And I won't be making photo prints of my art. I love my new clearer, more color true pictures but I'll sacrifice some quality for the smaller size for posted artwork. Besides I haven't quite figured out how to get the focus light to not show up in the picture when using the lighting setting for taking my artwork pics. I know if I play around with a little more I'll figure it out. For sure this is a rockin' camera!