Monday's Week of LOVE challenge and the color challenge for the week is this :
Hollyhock
,
Vanilla Cream
,
Blush
, and
Chocolate
!
Sue's Cards
Sparkle's Layout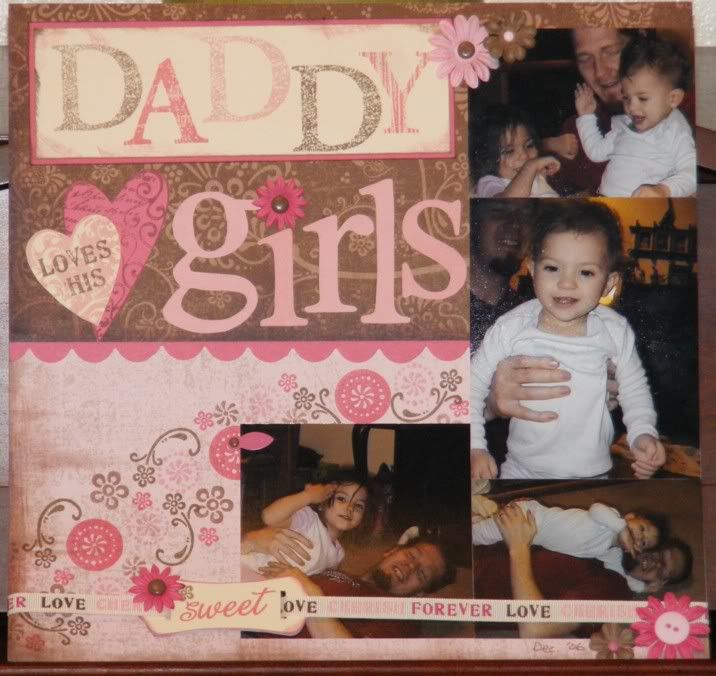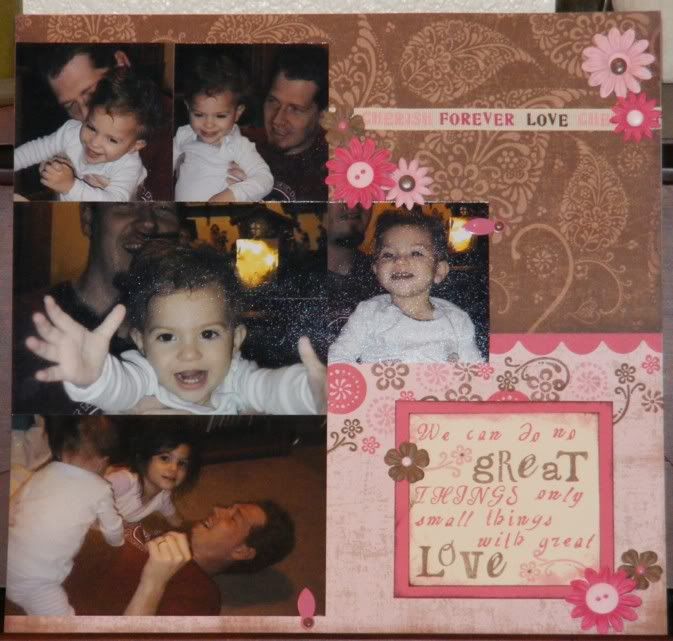 Paper :
More to Adore
Stamps :
Delightful Alpha, Amore Alpha, Boutique Alpha, Adorable, Because I Love You, Soul Mates
Accents :
Hollyhock Accessories, Baby Pink Accessories, Primas, Chocolate Ribbon Rounds, Dimensional Elements Ribbon Sliders and Simple Alpha, Bigger Brads in chocolate & baby pink, Chocolate brads
Another fun love layout. I've always loved this paper and ribbon, and it went perfectly with these daddy/daughter pics. I altered another Page Maps layout for this and did quite a bit of stamping. This is for two challenges actually. The first for my color challenge/week of love and the second for Pam Klassen's OOYB #2 challenge in which the inspiration is the quote "We can do no great things, only small things with great love." It was actually just happen stance that I used the quote on this layout. I was planning on journaling but couldn't think of what to write when the quote and challenge came to mind. It fit perfectly!
Today I helped Caitie make her first Valentines. She only needed a handful since her class is very small. The treats are mini M&M bags inside these little matchbox cards. Both she and Audrey had a blast coloring the images and helping me glue and press down the paper. Caitlyn's favorite part though was using the stapler to create the matchbox front.