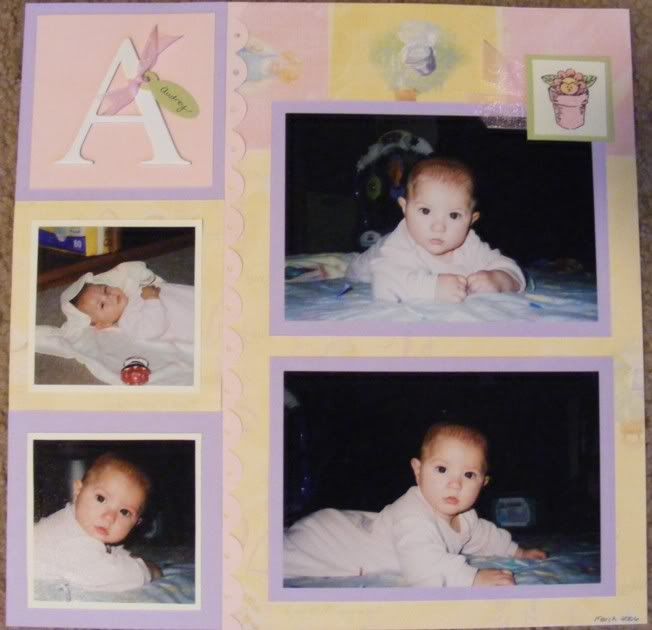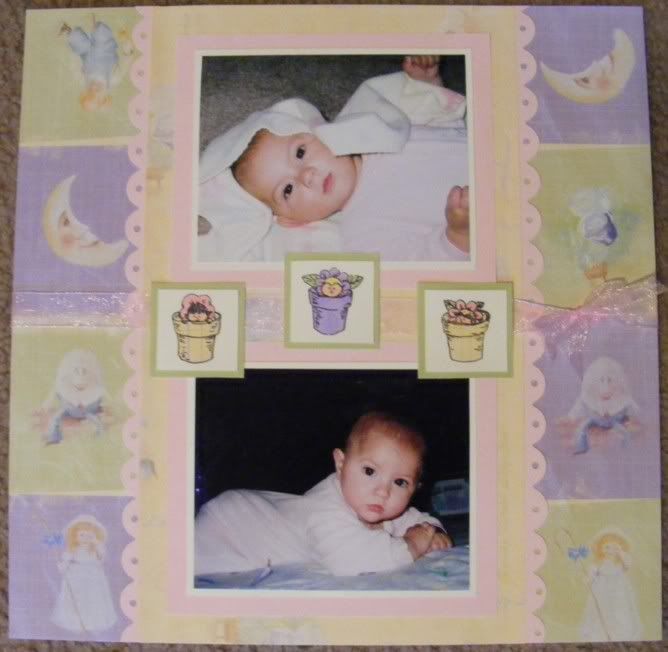 Colors : Baby Pink, Amethyst, Buttercup, Sweet Leaf

Papers : Sugar & Spice (CTMH)

Stamps : Flower Child

Accents : Dimensional Elements Alpha and Ribbon Slides, Baby Pink Organdy

I started the scrapathon with this layout. A simple layout, great for displaying these baby pics of Audrey. Uses Cherish's template Echoes. I used provocraft large scallop scissors to make the scallop borders and then my 1/8 hole punch (I think, lol) to punch the holes in the scallops. A dimensional element 'A' was used in the top right with a tag that says Audrey on it. The flower babies' pots were paper pieced from the yellow patterned paper and baby pink and amethyst cardstock. The rest of the babies were colored in with pencils.