Paul took care of the girls while he was home for a while this morning so I got a chance to catch up on the bella challenges that I've been wanting to do. I'm still just one page behind on my scrapping. It seems I'm always at least one or two pages behind lately, lol. But I'm keeping up a lot better this month than last month. So far I've made a big dent in my 2006 pictures. Now I just need to remember to buy more page protectors and more albums lol. Anyways here's the cards I made for the challenges: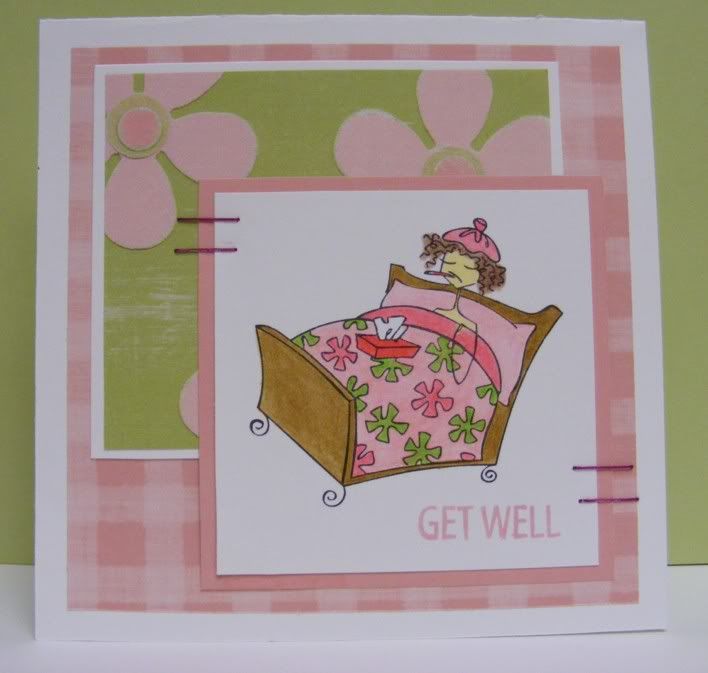 Colors :
Blush, Sweet Leaf, Baby Pink, White (BCC14)
Papers :
Cocoa Cafe, Cozy B&T (both retired CTMH)
Stamps :
Feelabella (stamping bella), For Every Occassion
Accents :
Pink staples
Colored with pencils, this 5x5 bella card was done for the BCC14 color challenge and I used the SC163 sketch challenge as well.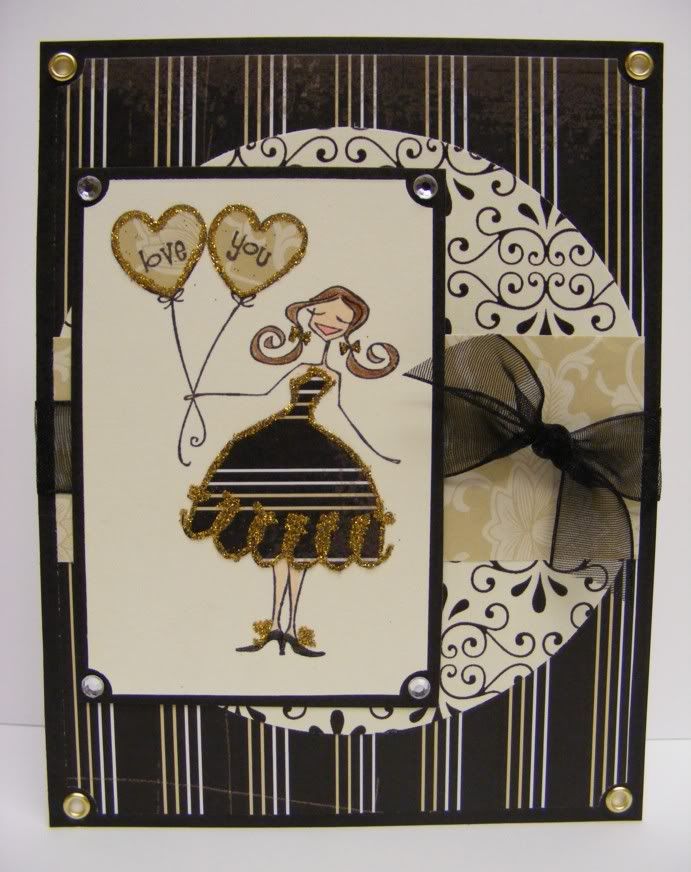 Colors :
Black, Colonial White, Gold, Bamboo
Papers :
Creative Basics Silhouette, Vintage Wedding (retired)
Stamps :
Balloonabella (stamping bella), Just so Hippy by Gina K (sentiments in balloons)
Accents :
Mini Rhinestones, Gold Brads, Black Organdy, Gold Glitter
My first circle for this card was actually too small. I tried to make it work then decided to just cut the bigger size I needed. I love how elegant she came out and I think I'm going to be using this card for our anniversary this year. I used the BCC15 color challenge which was to make a valentine theme card without using reds, pinks, or chocolates. And I used the BSC15 sketch for this card as well.