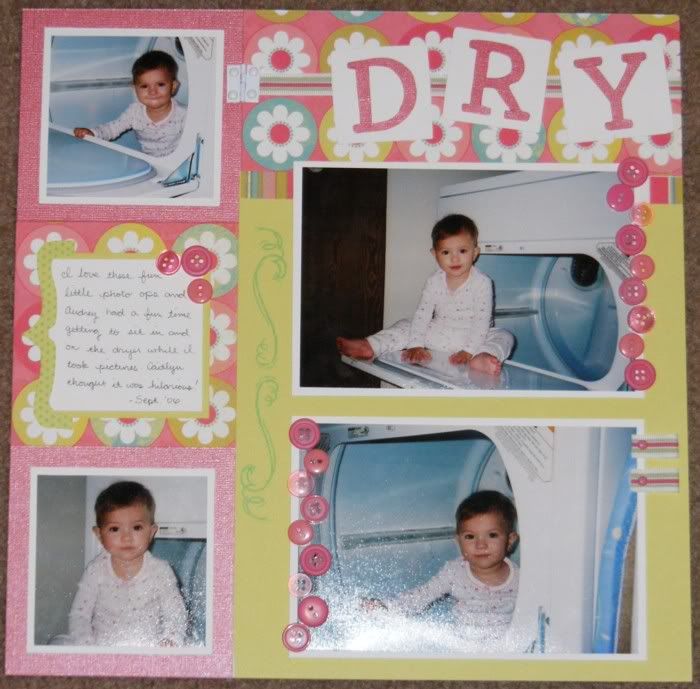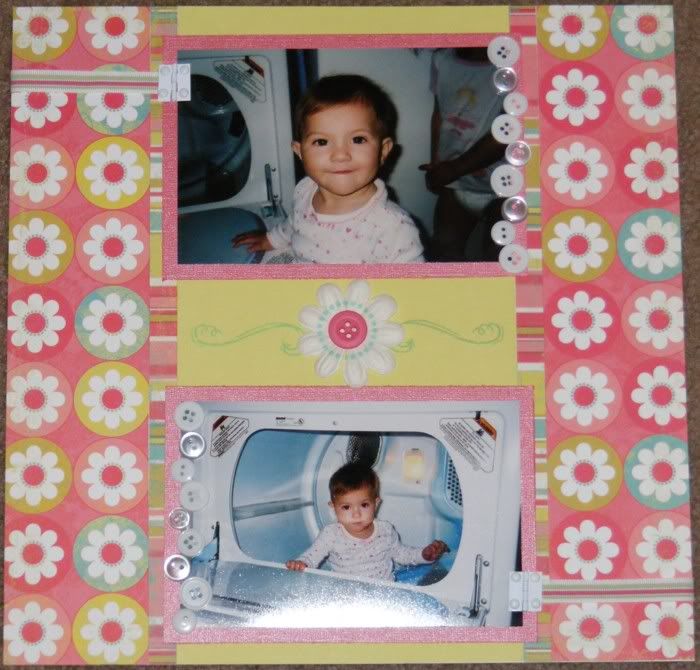 Colors : Kiwi, White Daisy, Breeze (ink)
Papers : Mind's Eye, Bazzil shimmer textured CS, CTMH CS
Stamps : Legendary Moments, Serendipity
Accents : Buttons (various), White Daisy Hinges/Brads, Hollyhock Ribbon Rounds, Big Blooms, Hollyhock Brads
I've been wanting to use these papers for the past few weeks since I first got them :D They are so cute and fun! I started this layout and did everything but the title section last night. I was tired earlier than usual so I just went to bed. This morning I finished it up ^_~
A bella challenge card I made from the scraps :
Colors : Kiwi, White
Papers : Mind's Eye, Bazzil shimmer textured CS, CTMH CS
Stamps : Dryabella, Amore Alphas
Accents : Rhinestones, Prima flower, Prisma Glitter
I actually didn't notice that my layout was for the 'dryer' and my card happened to be 'dryabella' until after I started posting this! lol Anyway, this card was for the BSC16 sketch challenge. I was going to combine the color and sketch challenge for this last week but had almost the perfect sized scraps already to go. I glammed her up a bit. Her entire towel is glittered and the swirl part of her blow dryer has glitter too.