It's always so much fun to get treats in the mail! Since Sparkle first RAKed me I've been trying harder to send out little somethings because it was just so much fun to receive those images that I wanted to share the love! I email a lot and get many emails myself but it just isn't the same when you get something via 'snail mail'. I just got these in the mail, it was such a treat!!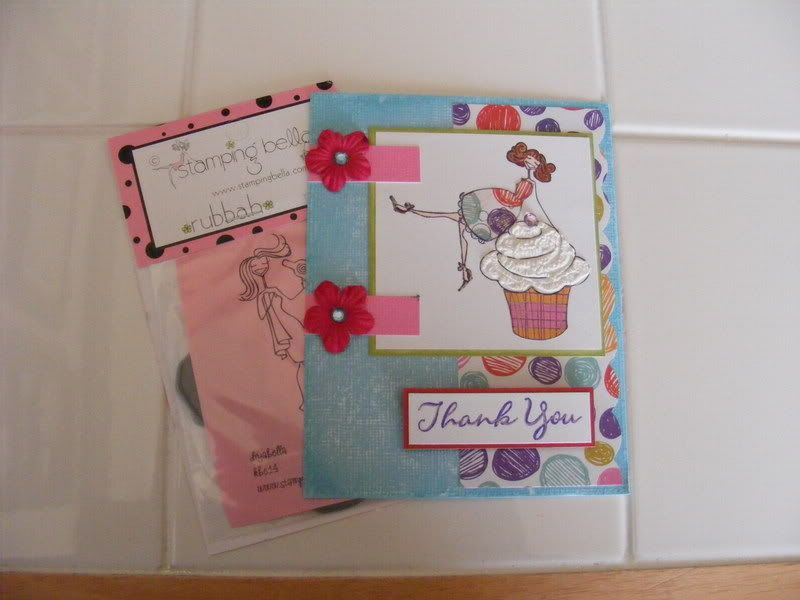 A RAK from
Sparkle
, she is just such a sweet heart! I know I say that everytime I talk about her but she really is an awesome gal. I admire her generosity and thoughtfulness, and aspire to be more giving in these small ways like she is.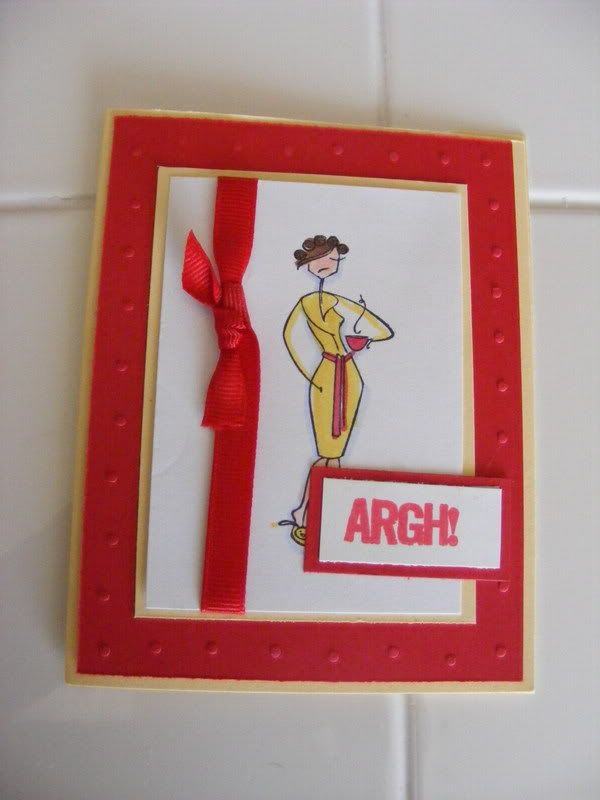 This one is a RAK from Katie on the Bella Forums for playing in the bella challenges :D These challenges have been so much fun to play in and it was an extra treat to receive this in the mail for participating, especially since I love grumpabella, lol. I don't know why, maybe it's because she reminds me so much of myself in the mornings. I just adore all the bellas, lol :D
Anyway in posting this I'm reminded to complete the game that
Kathi
tagged me with. It's called a "
Blog Blessing
".
The idea behind this tag game is different from other tag games. Rather than look inwardly, we are to look outside ourselves and bless, praise and pray for three blog friends. By participating in this endeavour we not only make the recipient of the blessing feel valued and appreciated, but we are having some fun too. We're going to see how far the bloggin' blessings can travel around the world and how many people can be blessed! Recipients of a bloggin' blessing may upload the above image to their sidebar if they choose to do so. In addition, be sure to go to the blog of those you are blessing and leave a comment on their blog to be sure they check yours!
I'm sending a blog blessing to Kathi, for sending this to me in the first place. I found her blog through the CTMH consultant boards after some wonderful comments she left on my artwork. Her blog is always so full of fun new projects. Everytime I visit I'm inspired to get off my tushie and create! Sparkle because she has got to be the most generous person I've met online. She is so happy and optimistic. I'm so glad to have met her on the CTMH forums as well as be an SBS4 sister with her! Her small acts of kindness have helped me be more giving to not only the people I already know, but to others as well. She has the cutest cards, great layouts, and always has interesting dashes of her life in her posts. I'm also tagging Nicole who has one of the first blogs that I visited. I fell in love with her art, sadly forgot to bookmark her site and spent a while looking for her blog when she commented on my art on the CTMH board. I was so happy to see that because it gave me the link to her blog as well! She is a great lady and I feel one of my first friends in the blogging world. I love seeing her new layouts and her 31 layouts in 31 days goal for January helped me finally get motivated enough to keep up with my own goals. Without her posts I would have not been able to accomplish making even half of all the layouts I've done in the past month. In fact I feel blessed by everyone who has left a comment, all my SBS4 sisters, and all the ladies whose blogs I've visited. Now I know that we are all from different walks of life and faiths, and not everyone may share the same beliefs that I have. Just know ladies that I feel so very fortunate to have met you and have not only been inspired, but touched by your kindness as well. Thank you!