It's November already! I can't believe how fast the past few months have flown by. It's finally fall weather here. The days are cooler more often than not and the nights have been getting quite chilly. I wanted to do more fall colors this week. When Sparkle put petal with the pansy purple I had in the last color challenge I immediately knew I wanted to do something using those colors together for this weeks challenge. To play use at least 3 of the colors and send me a link to your artwork so I can add it here. Have fun with the combo this week and thanks for playing!
Tulip
Petal
Pansy Purple
Creme Brulee
Sparkle's Sweet Vase of Flowers Card
Alanna's Pretty Laugh Card
Kim's Beautiful Love is Blooming Card
Jena's Lovely Butterfly Card (2nd Card down)
My Sample:

Supplies: Treasure Life, Homestead Alpha, and Spot on Backgrounds stamp sets, Creme Brulee Ribbon Collection, and Hollyhock brads and photo clip all by CTMH

I used the SC200 sketch for this card. I had seen quite a few cards using the pretty silhoutte flowers like this and thought I'd give it a try. My Mom's birthday is coming up so I think I'm going to be sending this to her. I also stamped on the inside which gave me a great idea on making a simple card set for her as a gift too. I'll be posting that later as I get to it.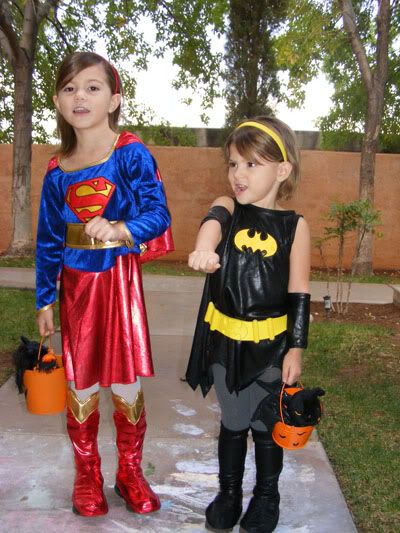 We had a lot of fun on Halloween. Caitlyn had a blast at school and got a lot of fun treats, then we saw Poppa at work. He was dressed up as a Pirate. Cait was a little scared at first but then asked "Are you nice?" Poppa of course responded with yes, that he was a very nice pirate and immediately Caitlyn was fine again, lol. Paul and I also voted early, the last day to do so for us here in town and boy was an adventure for me since they said I had already voted. Long story short there was a mistake when my MIL voted and the computer said that I had voted right after her, which I didn't. The log said I hadn't voted so they fixed it and I got to vote. Of course I also held up the line a good bit on the last day of early voting, lol. But at least I got it done! We took some fun pictures and just hung out as a family most of the day :D

As for the other not so fun stuff, Paul has his dentist appointment later today so we will see how that goes. And the VA had to special order his Rebif prescription as well as get it approved first since it comes in different doses, so we still haven't received it yet. He's been up and down the past week, the pain in his mouth is what is bugging him the most. He's such a trooper and usually just pushes past his fatigue and other symptoms to try and at least get what he needs to do done for his classes and I do my best to take care of everything else. Such far we are doing as well as can be expected. I'm doing much better now emotionally. Thankfully it doesn't take me long to get out of those slumps and all the feedback from everyone here really helped me a lot. I mostly just worry about Paul still. He's doing his best right now to keep going with all his classes and stuff but the tooth thing and this relapse is wearing him down fast. I'm hoping the dental work he has done today helps a lot. I know it's been giving him headaches as well as a jaw ache so I'm sure if those were gone he'd be able to cope a whole lot better. Anyway, just know we are hanging in there! I hope you all had a great Halloween weekend! :D Thanks for stopping by and have fun with the color challenge!!