So I have to laugh at the fact that I thought Alanna was talking about political affiliations instead of football, lol! My hubby and I are both in the nerd spectrum and don't watch sports. Any sports, lol. So I don't know about what happened with the U or BYU, but it seems from Alanna's response that BYU lost. Truthfully though if I did watch college football I would be for the U ^_~ Just because Paul has looked into going there for his English degree, lol. I also got
Jena's
cute blog candy card so I'll be adding in something more today. I've got some flower sparkles and big primas in the mix now for Jenn and Kim's cards :D So now onto the art!
Supplies : Cardstock, ink, Treasure Life, and For Every Occasion stamp sets by CTMH
These are ultra simple cards that were inspired by when I stamped the inside of the Mom's birthday card. I've seen plenty of the simple silhoutte cards around and wanted to make her a pretty card set that was quick and easy for me to make, yet pretty and elegant for her to use. I also wanted to keep the cards completely flat as she likes to mail them out with just one stamp.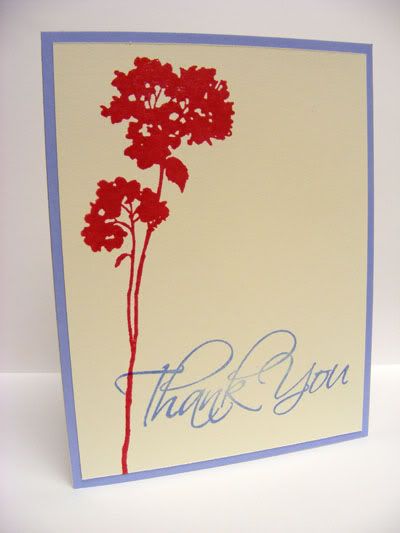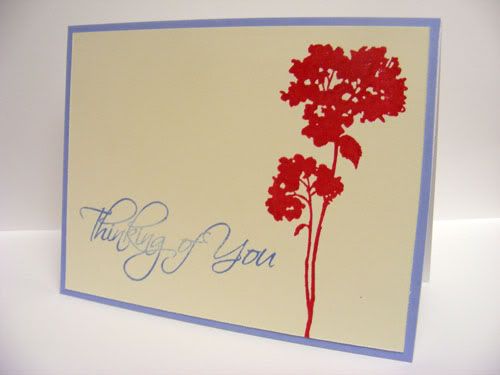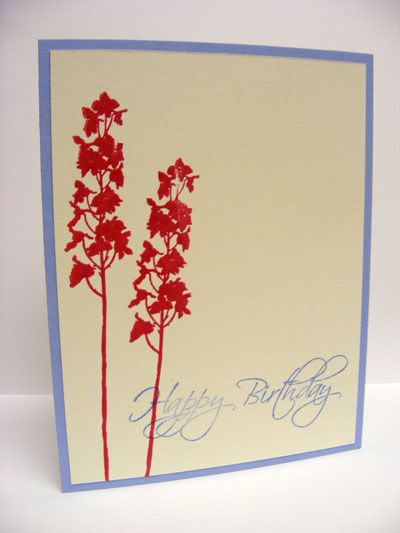 A sample of each style of card. I made three styles but each of them had different sentiments such as Congratulations, Happy Birthday, Thinking of You, Thank You, etc. These were very quick, I think I made them all in under 2 hours and that was with Audrey in my lap trying to 'help' me, lol. Remember that you still have until tonight midnight to get your cards in for my
40,000 hits Blog Candy
! I hope everyone is having a great Thanksgiving week! I will have the regular post scheduled for tomorrow and then another post later in the day for the blog candy winner. Thanks for visiting!