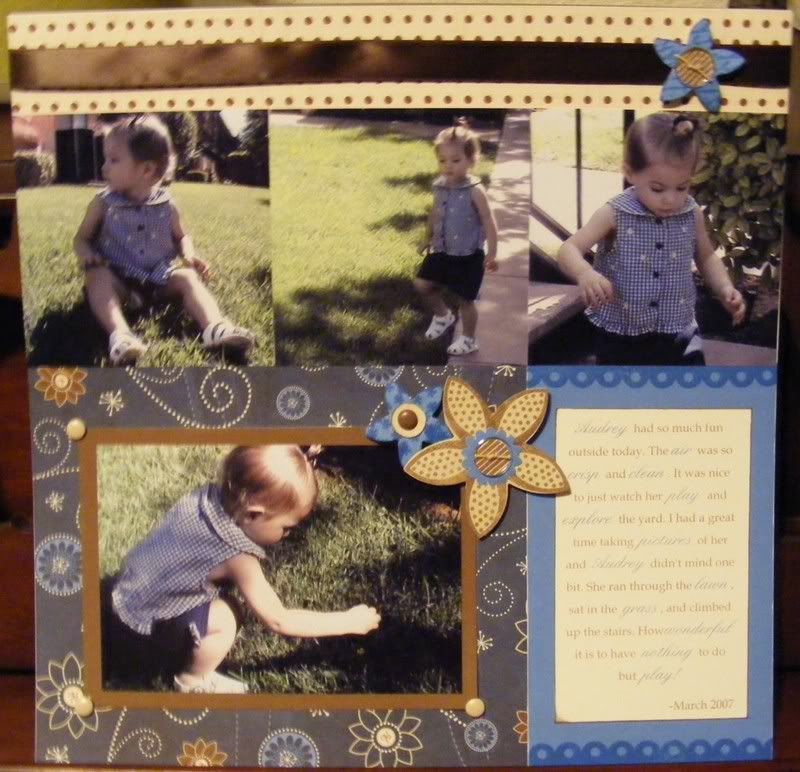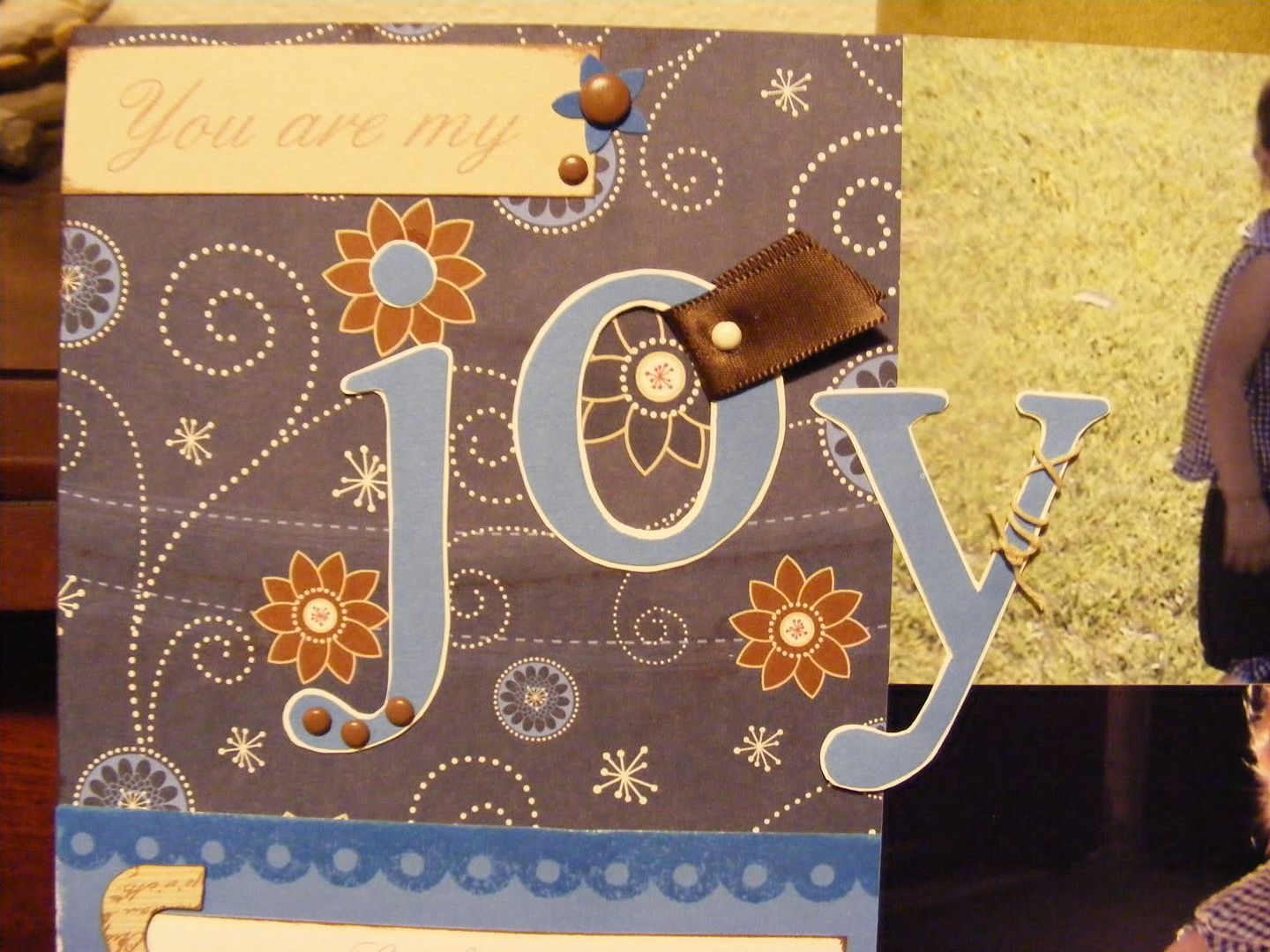 Papers : Seredipity, Caprice
Stamps : Serendipity
Accents : Circle Window Charms, Chocolate Satin Ribbon, Chocolate & Colonial White Brads, Waxy Flax, Pop dots, Simple Alpha Dimensional Elements
I created this layout with inspiration from Pat Klassen's OOYB challenge. The challenge was to use this quote:
Far away there in the SUNSHINE, are my HIGHEST aspirations.
I may not REACH them, but I can look up and see their beauty,
BELIEVE in them, and try to FOLLOW where they LEAD.
I really liked the quote and wanted to use it but I just didn't have any pictures that I felt fit the way I wanted with the quote. What I ended up doing was keeping the emphasized words and creating my own quote to fit with my pictures. My changed quote: