I am soooo Grumpabella in the mornings, lol!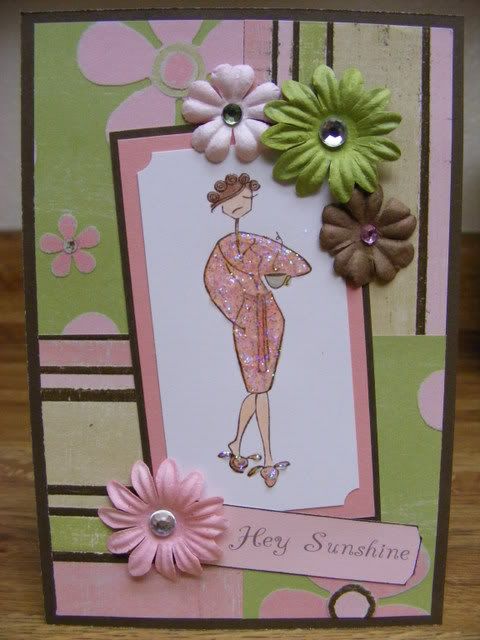 Colors : Blush, Baby Pink, Sweet Leaf, Cocoa, White Daisy
Papers : Cocoa Cafe
Stamps : Grumpabella
Accents : Paper flowers (Prima, Got Flowers), Rhinestones, Ice Stickles crystal
For the #9 Bella sketch challenge. This cocoa cafe paper just went perfectly with the pink robe and bunny slippers theme :D And this is my last card for tonight. Tomorrow is another day!!