My Bellas!!!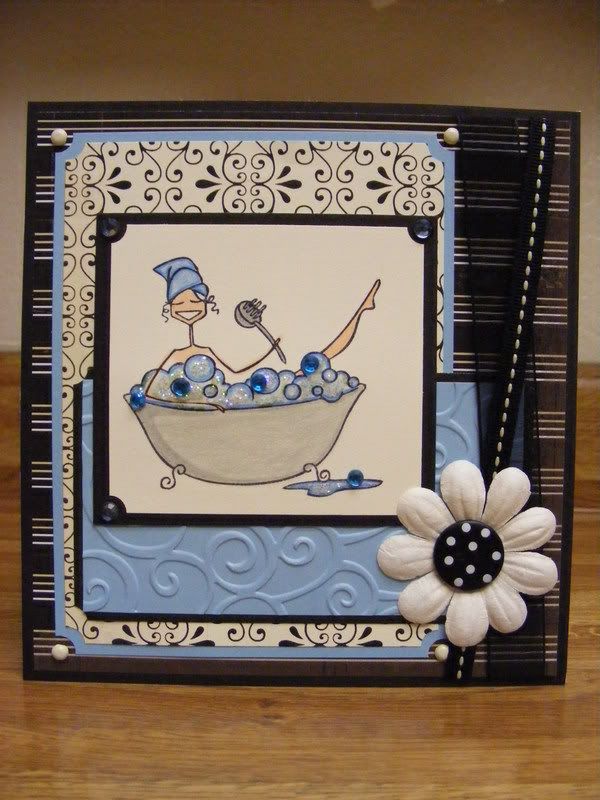 Colors : Black, Col White, Crystal Blue
Paper : Creative Basics Silhouette ('08)
Stamps : Bubblebella
Accents : Ribbon, Big Bloom, Button (doodlebug), Ice Stickles crystal, rhinestones, col white brads
My first card using my bellas!! Also uses SCS's card sketch for this week SC157. My card isn't showing up in any of the galleries though... I'm still trying to figure out why. I used the cuttlebug for the embossed swirls and colored the bella in with colored pencils. Stickles and rhinestones are in her bubbles. The CB paper is actually 2 pieces that were left over from my swap cards. I've been waiting for the bellas to show up because I knew I wanted to use them with this paper!! The crystal blue was an after thought. At first I wasn't sure if it would go with these papers but I am loving the outcome! Well, off to feed the kiddos and then play with my bellas!!