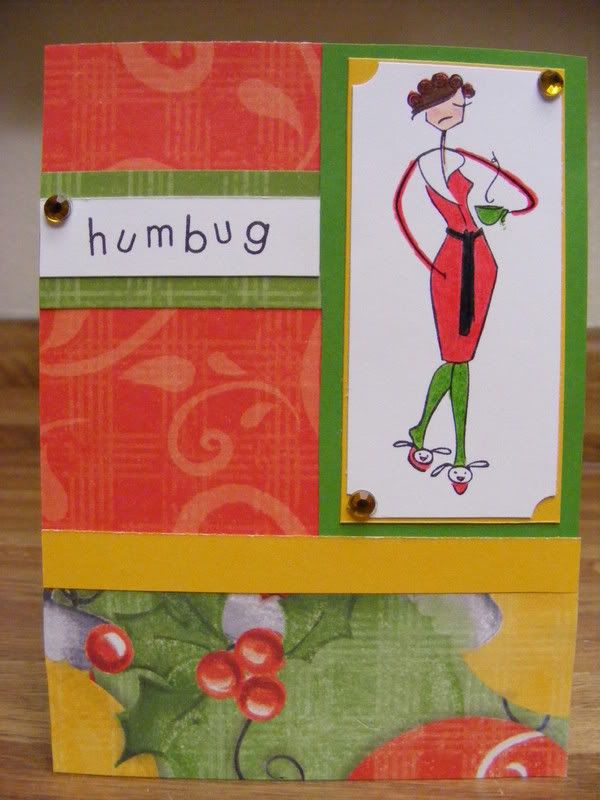 Paper : Holly Days

Stamps : Grumpabella, Sans Small Alpha

Accents : Rhinestones

This is for a couple of the bella ball challenges. The first being the sketch and using your first bella. And the second being to use a non-holiday bella on a holiday card. I ordered a bunch of bellas together but Grumpabella was one of the firsts in my cart :D I loved her the moment I saw her! I keep imagining her saying "I'm already dressed up. Don't expect me to be jolly too!" on this card.