Another lemonade pool page! I have loved using this paper with our summer water pictures. These were also from a couple years ago. One of these days I need to print out some new photos to scrap with ;) Of course this was my last free week before my classes start so it probably wouldn't do me much good right now. I don't know if I'll have time to craft at all while in school, though I sincerely hope I can at least make something on the weekends!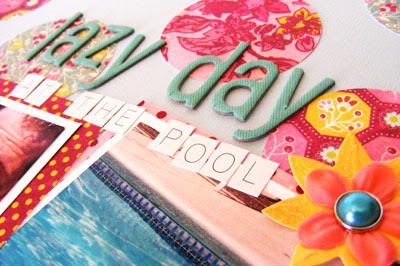 I heart my letters stickers and have really been using them up! So much so that I hardly have any left, even of the small ones, yikes!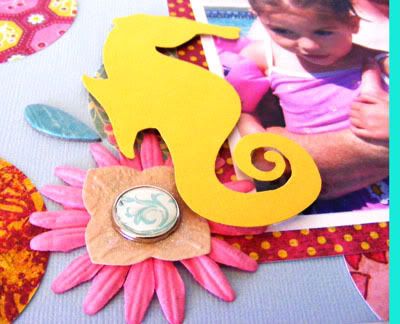 As I was hunting through my Slice cards I realized I have one that covers each season except for summer. I really wanted a seahorse on the layout... really wanted one. So I drew one on a yellow scrap and cut it out. It came out alright and even the girls could tell it was a seahorse ;) It would have been way faster and easier if I had a die but ah well, we get really creative when we need to right? I hope you enjoy the page and have a fab Friday!