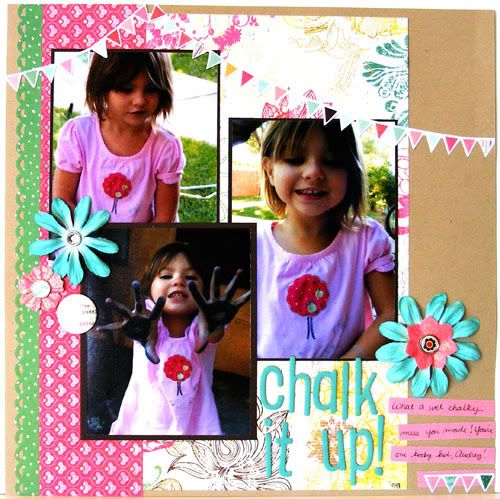 This was the last page I made at the crop and also the only page I didn't use any circle cut paper in. It ended up being a perfect stop since I had used up all my mojo by the time I got to this layout. These pics were taken after C and A discovered that chalk and water made super bright and fun pictures. Of course at the time C was the one who drew and A just liked to get ultra messy as you can tell from her showing off her grubby little hands! It's so weird to think that this was two years ago! Next year both the girls will be in school, crazy!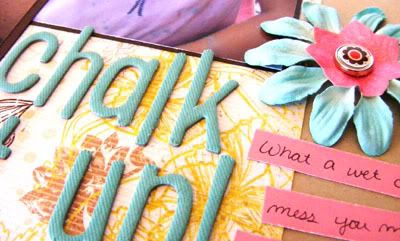 I was really in love with these Beach House Glittered Paper Flowers by American Crafts. They were great for layering with primas, adding rubons to, and just looking fun and glittery! I used them on every layout I made at the crop and I still have nearly half the package. These little babies go a long way ;)
Prima flowers, rhinestones, and glazed brads were also used on nearly every layout ;) Gotta love pretty accents! I hope you've enjoyed the pages. Thanks for popping by and have a fantastic weekend!