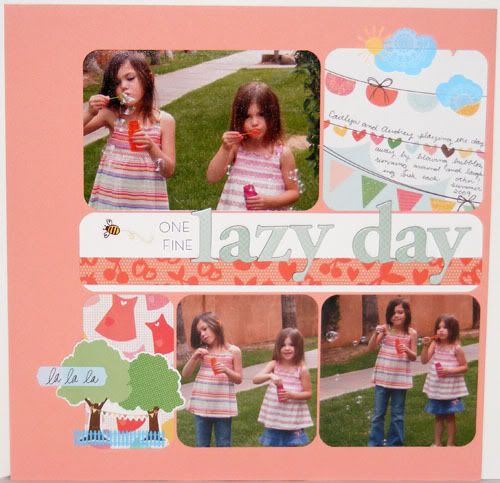 Supplies : Paper, Remarks Stickers, and Rubons from Dear Lizzy by American Crafts; Thickers letter stickers, Minimarks Rubons, and Cardstock by American Crafts;

I just love this Dear Lizzy line! It's hard to not create with it ;) After the busier dolls layout I did a while ago I was looking to try something a little more simple.
Kelly Purkey's
Times Square layout was perfect inspiration. I had some fun embellishing using both stickers and rubons on top. More summer pictures of the girls last year. It's so hard to not scrap every single one of those because their outfits were so fun and bright plus they are just cute cute! Enjoy and thanks for popping by!