I hope everyone had a wonderful New Years Eve. Audrey fell asleep before midnight but Caitlyn stayed up with us as and we watched a couple movies and played some Lego Indiana Jones 2 ;) The big booms of fireworks going off alerted us to the ringing in of the new year, otherwise we might have missed it, we were having so much fun. And Caitlyn actually wanted to see the fireworks, so maybe that means this year will finally be the one where we can see fireworks on the 4th! We didn't want to wake up Audrey so we didn't see them last night. Poor girl has been sick like her momma with a sore throat and fever. We also haven't gotten to see our nephew yet because we've been sick but hopefully we'll get over it soon! Anyway, my head is still fuzzy so instead of a year in review for 2009 I thought it would be fun to simply share a picture and small caption for each month. Enjoy ;)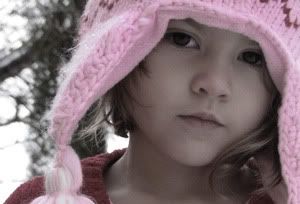 January - We actually got some snow! It only lasted a couple days but the girls had a blast and were spoiled with hot cocoa and marshmallows afterward. Our friend Mark edited this shot I took of Audrey, I love the way it turned out!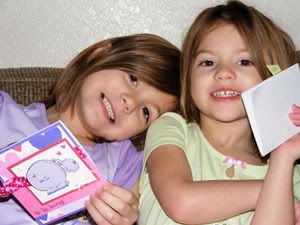 February - The girls had a blast for Valentines. We spent a whole week between preschool and home doing fun stuff for the heart holiday!
March - I love this sister picture. March was by far my most photo shot month of the year.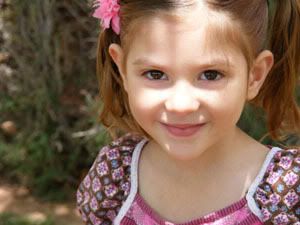 April - It rained Easter weekend so we didn't do an egg hunt. I got this shot later in the month and it is still one of my all time favs of Audrey.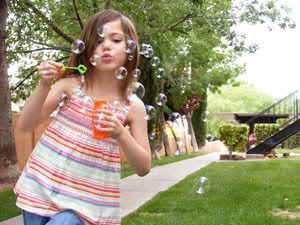 May - I think this is all Caitlyn did outside for April and May : blow bubbles, lol. We must have gone through 3 six packs just in that time I remember always having to pick up another pack of bubbles whenever we went to the store!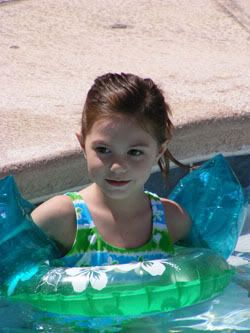 June - Caitlyn broke free from her water fear and started swimming by the 3rd time we went to the pool. We're so proud of her!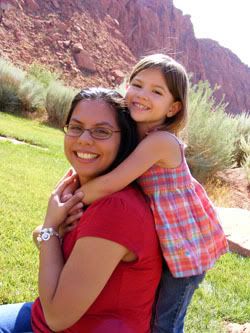 July - No fireworks for Caitlyn again this year but Audrey watched though she was afraid the sparklers would 'shock' her, hehe. We got some cute family pictures even though the girls were not being cooperative at all ;)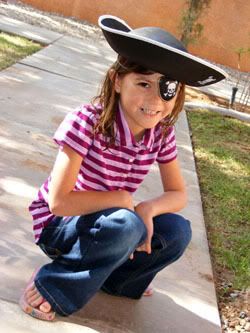 August - Cait started Kindergarten! Their class theme is pirates which used to scare her but after the 2nd day she loved it!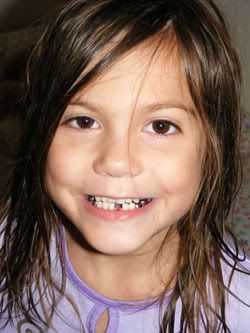 September - Paul and I celebrated our 8th anniversary, crazy! Cait lost her first tooth in the car of all places, lol.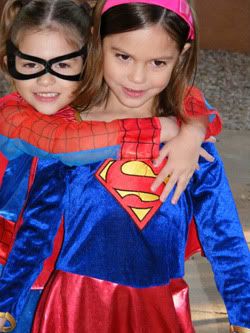 October - My baby turned 4! Where does time go? Both the girls were superheroes for Halloween and Caitlyn was able to trick or treat for the first time! Here's hoping 2010 is completely panic attack free!. Hey, I can dream ;)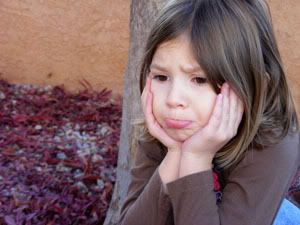 November - I took less than a dozen pictures this month, which is just soooo unlike me. I spent a lot of time sick that month so that's probably why. I did get this adorable shot of Audrey with her Pout Pout fish face though, lol. And we had a fabulous Thanksgiving. We made 2 new recipes this year and loved them!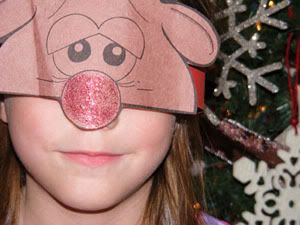 December - My Caitie-bean turned 6! She's getting so tall, I swear by the time she's 10 she'll be as tall as I am, lol. We had such a fun Christmas season this year. The girls got their own mini trees to decorate even and we had a terrific Christmas day and weekend with family and friends.
I hope you enjoyed the pictures. I've really enjoyed blogging and reading your wonderful comments this past year. You have all been such a great support to me. I know most of the time all I post is art and I don't always talk about our lives, but whenever I do it's so heartwarming to read your comments and it always puts me in a better mood. Thank you for being a part of my life this past year. Our family wishes you all a blessed and prosperous 2010! Happy New Year!!