I really like scrapbooking holidays untraditionally every once in a while. And that's what I did with this last year's pictures. Instead of focusing on the day itself I just focused on Paul with the girls.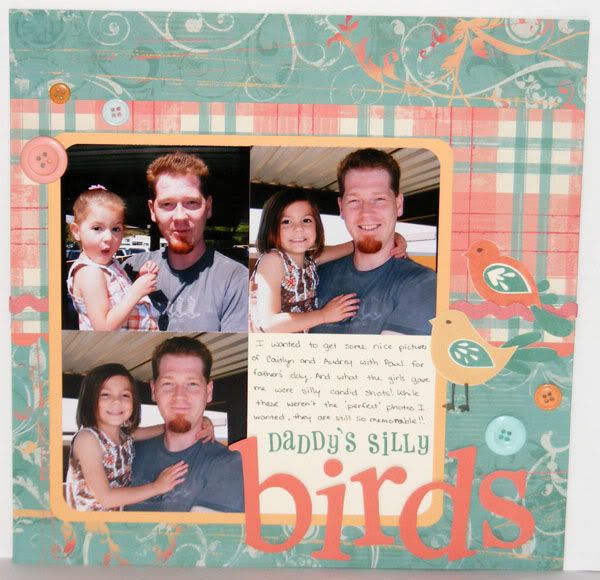 This layout is the more candid of the two. And actually these pictures are more accurate than the perfect smiling pics I like to try to get, lol. Paul loves being silly with the girls and many times all their laughter comes from making funny faces at each other! They really are his silly little birds though he is just as silly. I guess that makes him the BIG silly bird, lol!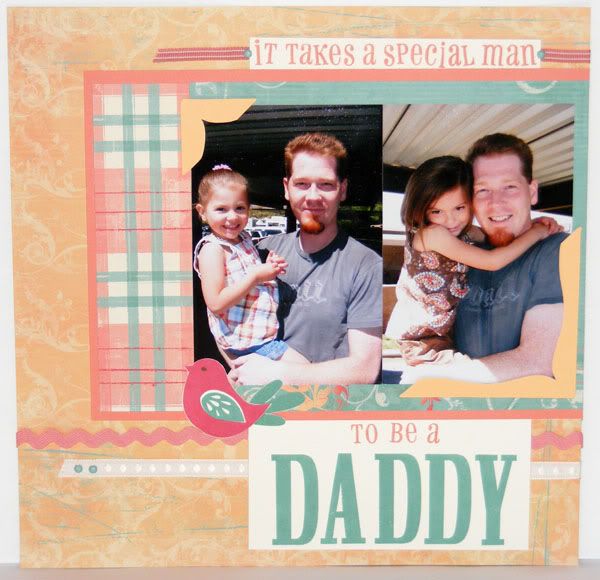 I love this layout because of the statement. I've always liked the full quote but have never used it on a layout. Paul is such a great daddy and even with all the physical challenges he has with his health he still does all he can to be active in his children's lives. Audrey would go running to him when I had to pick him up at the college. And when he comes home the first thing Caitie says is "I missed you Daddy!!" I love that he is such a wonderful father and I adore watching him with the girls! Anyway, I hope everyone is having a fantastic holiday season! Thanks for stopping on by!