Did everyone have a wonderful Christmas? We will be just hanging out and having a movie day today with the girls. They got the My Friends Tigger and Pooh Christmas Sleuth movie that they had been wanting and they didn't get a chance to watch yesterday so we will snuggle up and watch that today.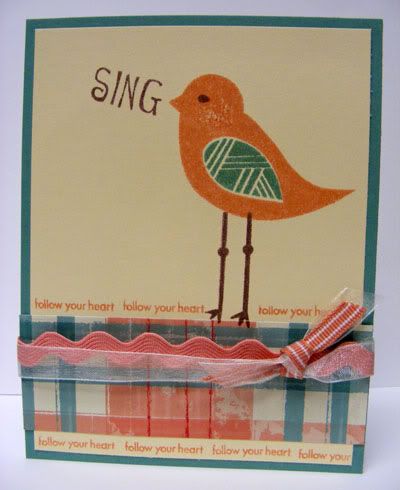 These are just some fun birdie cards I made to use up some more paper scraps. This one was very simple and quick to make. The follow your heart sentiment is from the Classmate Alpha set by CTMH, the rest of the stamping is from the Bird Basics set :D. I've been trying to use up all the funny little scraps after I create layouts so that my pattern paper scrap pile doesn't get too large.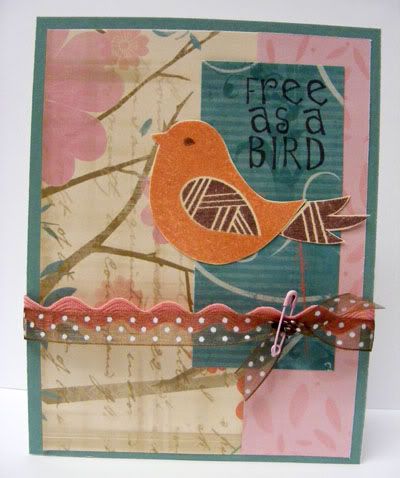 And another simple card made to use up scraps and play around with this stamp set. Anyway, thanks for stopping by and have a sweet Tuesday!