It's another Christmas Card Sunday! I have to say it feels a bit funny to be making Christmas cards right after Christmas, but I know by next year holiday time it will be worth it! Check out
Sparkle's Blog
for the challenge and her cards this week!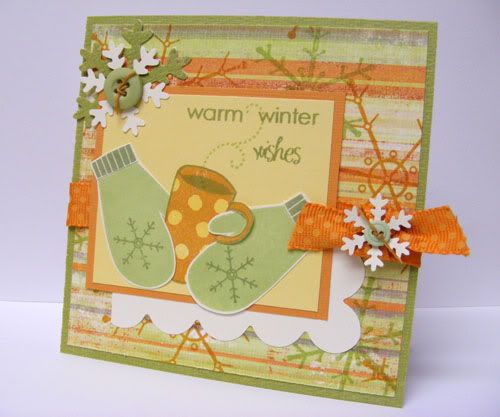 This is a 5x5 card. All the stamps are by Papertrey ink (Warm Happiness, Snowfall, and Snowfall Additions) and the paper is My Minds Eye. I had been wanting to do a snowball in the mittens but then changed it out for a yummy mug of cocoa half way through making the card. I love trying out color combinations that you wouldn't normally use for certain holidays! Even though this paper so says 'summer' to me I wanted to get out of my box and use it for something wintery.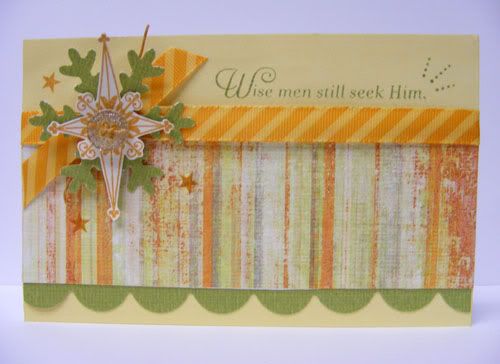 I did two cards this week and actually took a tip from what Sparkle has been doing with those fun bitty cards. I don't usually make 4 1/4 square cards but I do make 5x5 cards and usually just end up using the left over as a practice stamp sheet or to let my girls draw on (I cut my own card bases from 8 1/2 X 11 paper). But this time I took the extra piece and made a 3 1/2 x 5 1/2 card with it. The smaller size was really fun to work with too! I did a religious themed card and I really love the way it came out with these colors! I also love the fun pop the ribbon gives to the card. Anyway enjoy and I hope you all have a lovely Sunday!