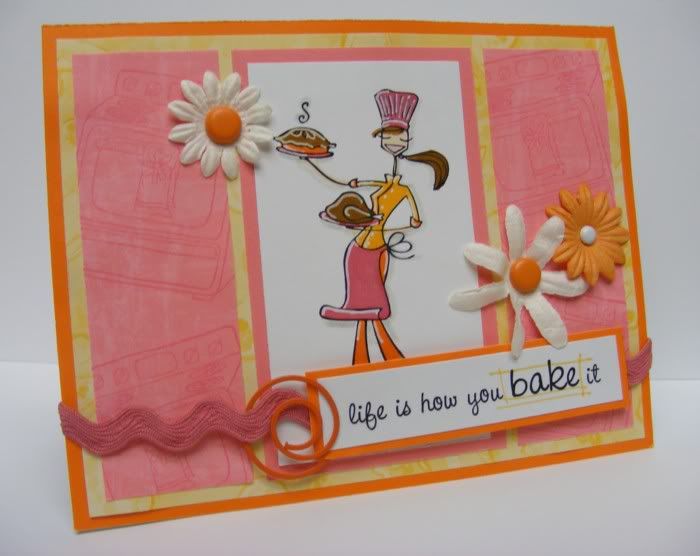 This morning I got a call just before eight to find out my SIL had been in an accident in our car. She's fine, she says. The other car barely even had a scratch on it (she had rear ended them), the other girl was fine, and Paul already talked to the insurance and they were going to cover most of it. We only have one car and don't exactly have the means to get another one right now. Needless to say I started crying.
If it had been just the accident I might have been fine but this whole past month or so has been a really rough ride, well the year in general. And this last week really has been extra hard. We had spent $800 on repairs to the car, from fixing the AC to getting a cracked rim replaced, to new brakes, all just this last month. In addition to that, Paul's new 360 died this week, the one he got for Christmas that is also our DVD player. It's still under warranty so hopefully they will fix the problem with no charge to us. This last Friday, the week that Caitie's toe got hurt, she came home from school and then that night was really sick, was up until 1 while we tried to get the fever down, and then woke up again at 5. I took her to the walk in at 9 since it was Sat. and found out she had an ear infection. Sunday it became a cough and runny nose, and yesterday Audrey started with the ultra sniffles and some coughing too.
I've had minimal sleep with sick kids being up through out the night, what sleep I have gotten has been restless so I've been hanging by a thread all this past week. The time at Kay and Julie's really helped but I was still exhausted (btw the doctor had told me that Caitie didn't seem to have anything that was contagious, otherwise we would have stayed at home). That call this morning broke the damn and suddenly I felt as if everything was going wrong, that things just won't get better. I try to believe they will. Things break, kids get sick, we don't have any money but then again we rarely do, lol. It's not the end of the world, though while I was crying I couldn't help but to wonder how we'll manage, even though we somehow always do.
Add to that, that the MRI Paul got up north today says he has a new lesion in his brain. It's not active but they want him to come up again soon for some spinal tests since they think his spine might be degenerating now too. Paul says it's going to be okay, so I'm trusting him that it will be okay. Because by myself I can't believe it will be, but I have to trust that if he says it's alright, it will be alright. Without him I'd completely break down.
Anyway, what in the world does this have to do with the card, lol? Well, this was the sentiment I was thinking of after trying to help console my SIL on the phone. Life is how you bake it. Creating is truly therapy. I stamped a bunch of images for the girls to color so they could color while I made this card for the sketch challenge. I've tried to be happier throughout the rest of the day, because no matter what happens the only thing I have control over is myself. And I want to be happy. Even if things don't turn out right, I want to be happy about something. Paul won't be home for a while still, so I fed the girls noodles for dinner and baked myself orange rolls. Because on days like this, there should only be dessert.
This was the other card I made for last weeks sketch challenge. I used the same color palette just changing out the pink carnation for ocean. Oh by the way the colors in the cards are Orange, Sunflower, Pink Carnation (for the top), and Ocean (for this one). Mostly just scraps used on both cards. The top card's sentiment was printed with my computer and this card's sentiment is from the Totally Chic stamp set. Both bellas colored with CTMH markers and highlighted with my gel pen as usual. There was a bit of orange in both these cards, hence the title along with the fact that yes, I'm still running. Despite all that's happened I'm still able to create and am not broken... yet, lol. I really hope everyone's having a better week than I have been! Thanks for stopping by ^_~