Sunday night I got to scrap a bit. Now, between my last post and tonight I've done quite a bit, but I've also been gone quite a bit as well so I'm going to be doing separate posts to split up the projects I did, lol. This was the first set I started last night.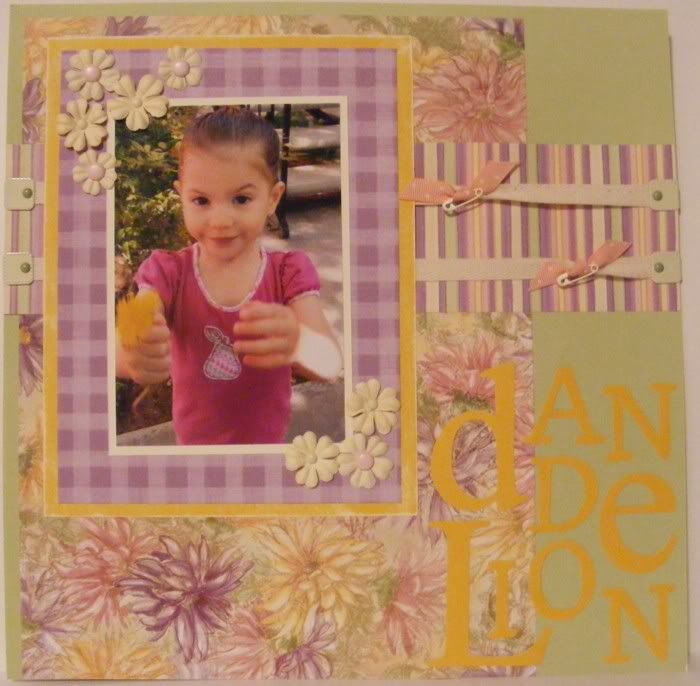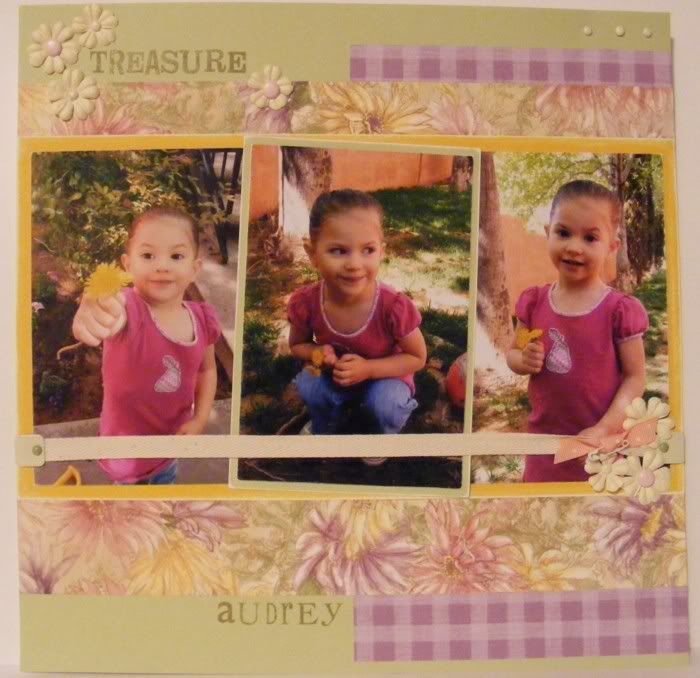 Using my Reflections book. The left side is Main Frame - Details and the right is an altered version of Bottom Border - Title. For the Bottom Border layout I didn't even look at the cutting guide once I read the photo sizes. Instead I just used the sketch as a guide and cut the papers to fit my photos.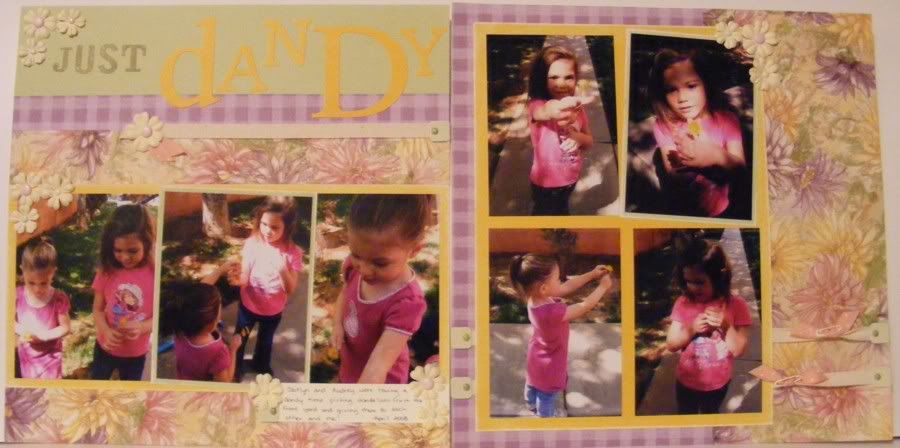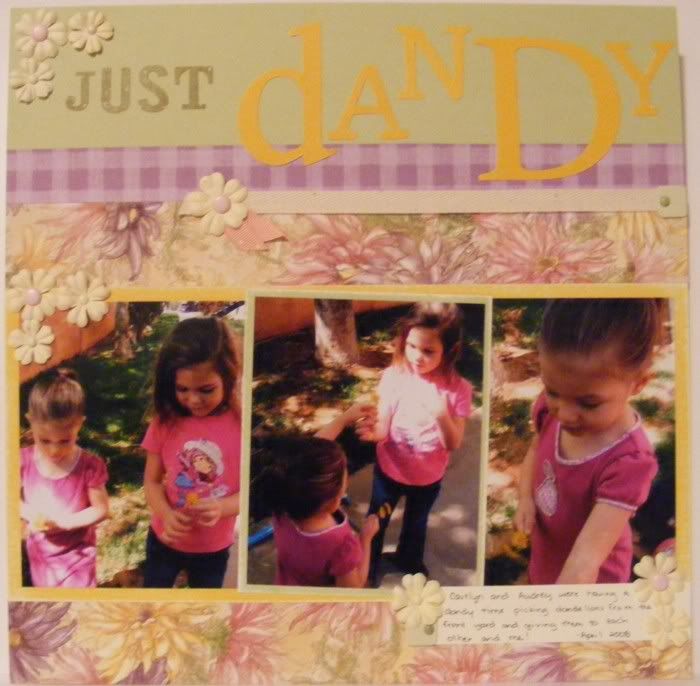 This set also used the Reflections, Title Topper - Subtle for the left page and Sidebar - Original for the right. Again I altered one of the pages to fit my photos, the Title Topper page. Papers used were from Paper Garden and the retired Cozy B&T. Twill ribbon and the blush dotted ribbon used in all four pages. I was keeping with a theme since these were all one set of photos. Everything but the yellow prima flowers is CTMH.