There's nothing better than scrappin' with a friend to help cheer you up. Yesterday we spent a good while at Kay and Julie's, our dearest friends. I feel more at home there than I do anywhere else aside from our own home, and it was so nice to be able to scrap with Julie again! We don't get to do it very often so each time is a real treat. And it was much needed after the week we had. Here are the pages I did last night.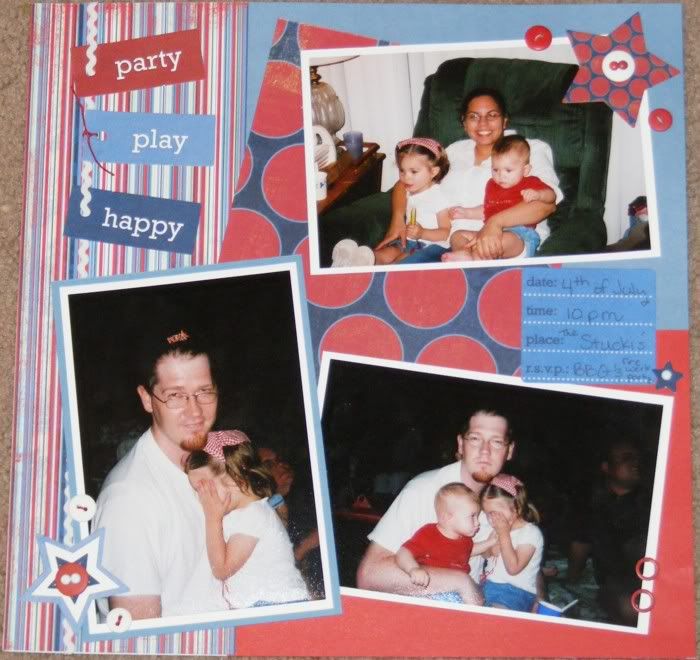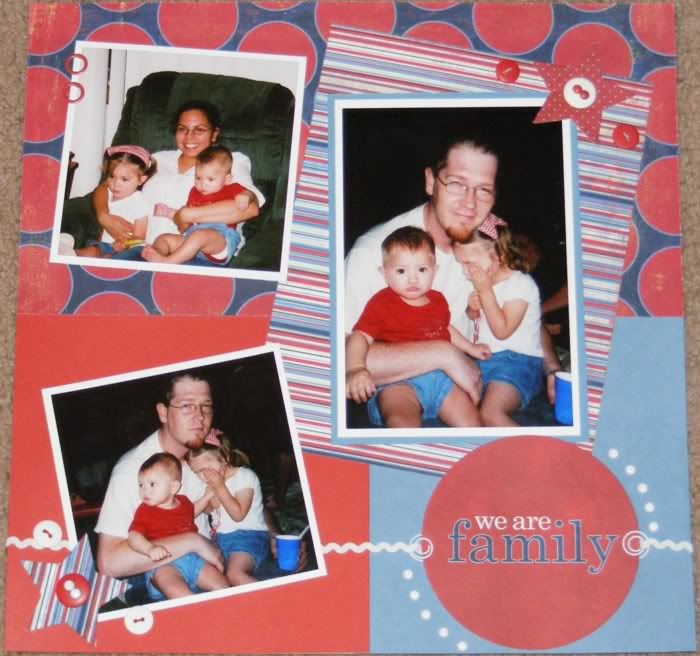 This one is a two page layout. I bought these papers Friday to use specifically with these pictures. The three pages I did last night all used the same Mind's Eye Confetti set. I also used one sheet of bazzil text CS, CTMH CS, and CTMH embellies & ribbon.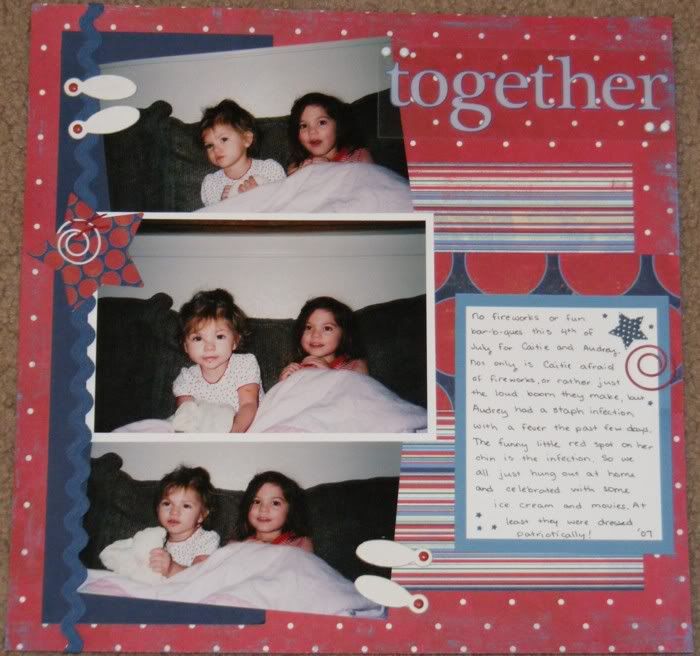 Last year we didn't get to really celebrate on the fourth and these were the only pics I took. Audrey had a fever along with a small staph infection and Caitlyn is afraid of fireworks anyway, so we just hung out at home and watched some movies. At least I dressed the girls patriotically for the day! The mini stars are from a mini stamp stamp set that is the hostess reward for the summer CTMH catty.