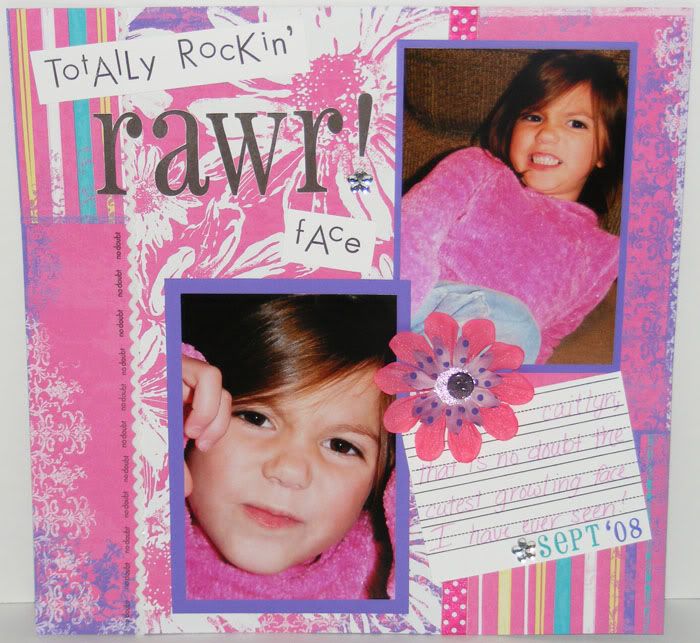 Supplies: Whoopsidaisy Paper Pack, Classmate Alpha, Friendship Alpha, Friendship Large Alpha, White Ricrak by CTMH; Pink dot ribbon, Pink sparkle flower, and Flower Rhinestones by Unknown; Purple Flower and Center by Petaloo; Glitter Black Button by Doodlebug
A couple weeks ago it was pretty cold. Cold enough for Cait, Audrey, and I to all be wearing hoodies around the house. Since the girls looked so cute together I set them up to do a fun photo op on the couch. Caitlyn was hilarious, making tons of silly faces as usual and these two pictures were a couple of her funny growling faces. I knew as soon as I got the prints back that the Whoopsidaisy paper would match her sparkly pink hoodie just perfectly.
I used a Pagemaps layout for the base part of the page and then used my photos the way I wanted and added a journaling square which is one of my favorite parts of the layout. My favorite part (aside from the photos) is the single flower cluster that ties the two photos and journaling mat together. A super fun layout for a super fun girl!