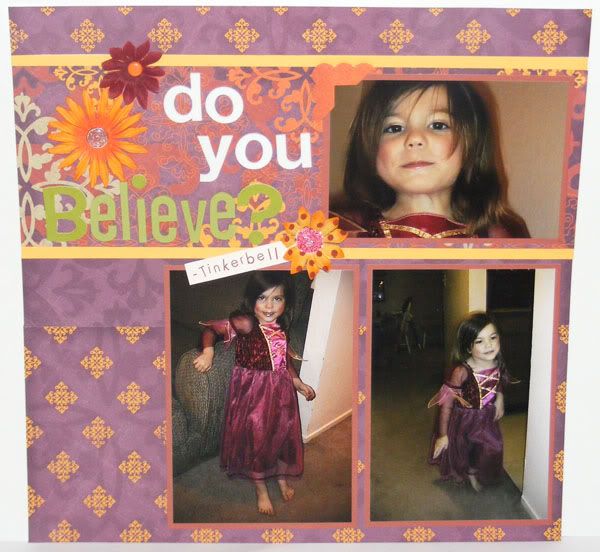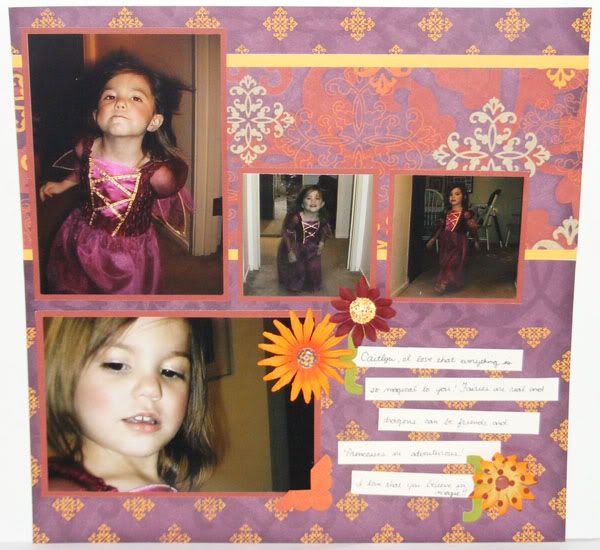 Supplies: Enchanted PP, CS, Bigger Brads, and Sans Small Alpha stamp set by CTMH; Orange large flowers by Prima; Velvet flowers and sparkly centers by Petaloo; Glazed Brads by Basic Grey; Thickers alpha stickers by American Crafts; Chipboard (altered) by Rusty Pickle
I love that quote by Tinkerbell, "Do you believe?" It's one I've been wanting to use on a scrap page for a while now. I made a swap page with that as the title about a year ago, but the colors I used just didn't go with these pics so I decided to use it again. Caitlyn has an amazing belief in magic and God and I just adore it. The way she gets so excited whenever there is shiny dust or glitter makes me laugh and there's something so wonderfully precious when your small children say their own little prayers. That alone makes me believe that there is indeed magic in the world and I know Caitie is just filled with it!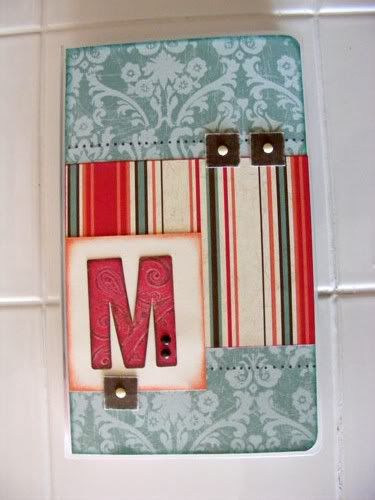 I also just got this super cute RAK from
Jena
! Isn't it so pretty!! :D I don't have any cassettes but I knew almost right away what I could put in it. My sketch and charcoal pencils have been needing a nicer home and this was perfect for them! Thanks Jena, this was too sweet!!