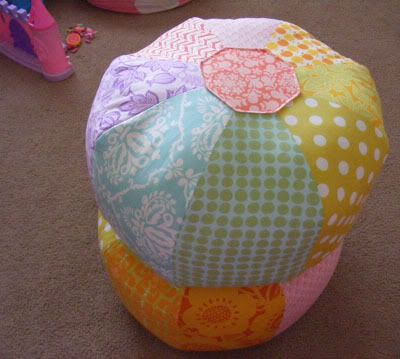 I have been watching
Design Sponge
for a few months now and one of the posts that caught my eye in May was for
sewing a rainbow pouf
. There was even a downloadable pattern that you could print to make the cute mini ottoman. While I probably could have used that pattern I thought, I love the gumdrop pillows so much (
my big ottoman
) that I could just use the smaller 18" pattern to make the girls mini rainbow ottomans using the same 1 fabric per panel concept.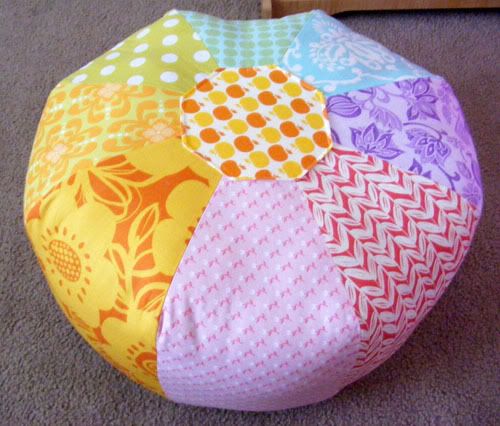 You can make an 18" rainbow style gum drop using
Amy Butler's pattern
with 1/4 yard of fabric each for the 8 panels but they need to be cut a 1/4 yard (long and skinny) and
not
a fat quarter (short and fat). I used mostly 1/2 yard pieces so I could make two ottomans, one for each of my girls (there is still quite a bit of fabric left, it's just funny shaped). You can see on some of the orange-green prints that I had to use different patterns since I only had enough room to cut one panel piece from each. It was a great way to use up some of the fabrics in my little stash.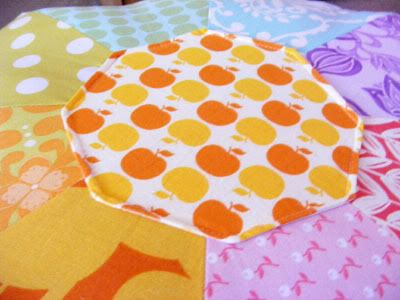 The tops were made with different fabrics so they could easily tell theirs apart and I am loving the rainbow theme. Makes me want to sew some quilts and not just the simple square to square ones which are the only quilts I've ever done ;) I'm leaning towards a pinwheel or banner design. Not sure if my sewing skills are that far yet though so I'll keep with patterns and pillows for now! Thanks for popping by and I hope you enjoy!