Posting these just really quick. I made 2 layouts earlier today with the purpose of scrapping some of those old '06 photos and using up some of my old paper. After finishing up the two cards for Sparkle's Bella Bridal Shower (coming up in the next post real soon here), I COMPLETELY used up all of my Floral Tapestry paper, at last!!! Yup, all of it!! Every last scrap!!! I am so happy!! Anyways here are the layouts.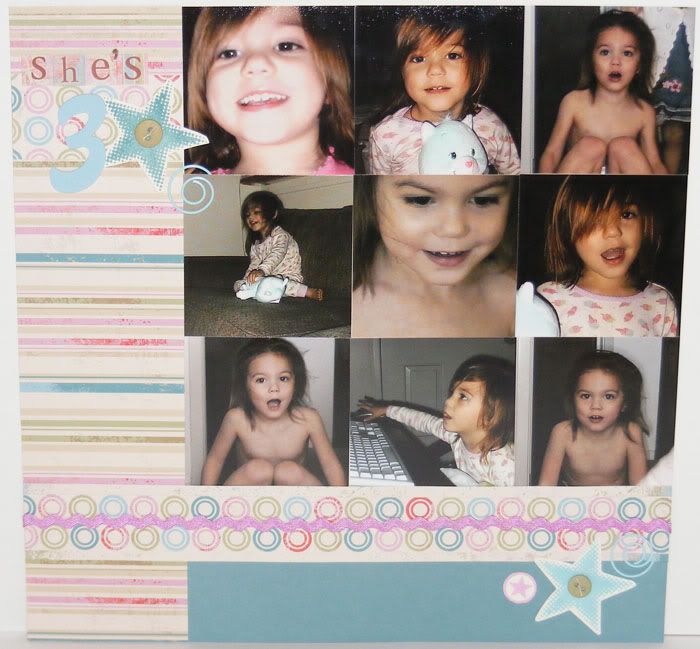 I used Imagine for this one, Small Packages. These were a bunch of just here and there pictures that really didn't have much of a story other than at that time Caitie was kind of a camera ham, lol. So I got 12 of these pictures out of the way (boy does that feel good!!) and I used the majority of the big scraps I had.

This one was using that new stick and go method. I just grabbed the rest of my scraps and started layering them on the page. I adore this picture, it's just barely out of focus and I didn't want any other pictures with it to ruin the mood. I used some life delights stickease and some new minds eye buttons along with some CTMH buttons for some simple embellishment. I didn't want too much going on on this layout. Next up in a couple minutes, the cards for Sparkle's Bella Bridal Shower Challenges!!!