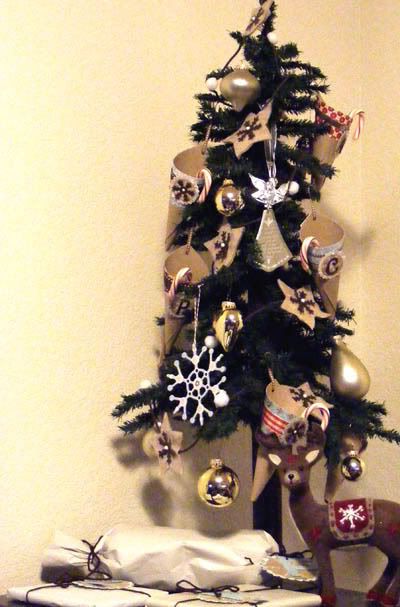 I've been having a bit of frugal fun with decorating for Christmas this year ;) Here's our medium sized Christmas tree in the corner.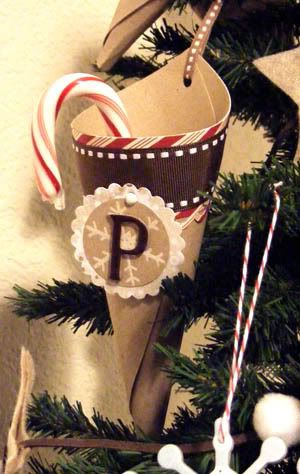 I created treat cones for the tree a couple weeks back using cardstock, paper, and ribbon I had on hand. I used Thickers for simple monograms and then punched out snowflakes for a couple generic cones. Last year I made the fun star/pompom garland out of felt, paper, and leather string.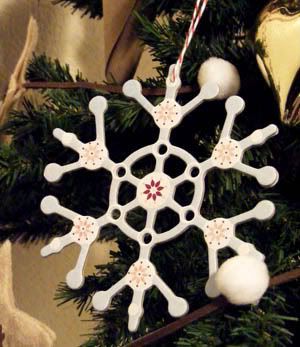 The chipboard snowflake is from BG's Eskimo Kisses set. Just punch a hole, add some baker's twine, and viola!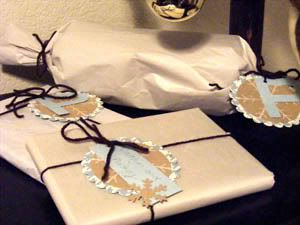 I also thought it would be fun to wrap our presents to match and I created monogramed tags from the same paper set, along with a few matching bits of October Afternoon. The wrapped prezzies on the piano from a couple posts ago used up the last bit of wrapping paper from last year. This year I delved into all the saved packing paper and paper bags I stashed away just for this sort of repurposing ;)