I just finished my last final today, YAY!! So now I have time to post the stuff I haven't had time to these past few weeks. Even though it's been hectic, I have been able to squeeze a tiny bit of crafting in here and there. These are some cute little paper ornaments I put together for the girls' mini Christmas trees. I love these little MME eskimos, they are so cute. And what's even better is that I got the fabric this week for 50% off!! It'll make such a cute Christmas quilt and pillow cases for the girls ;)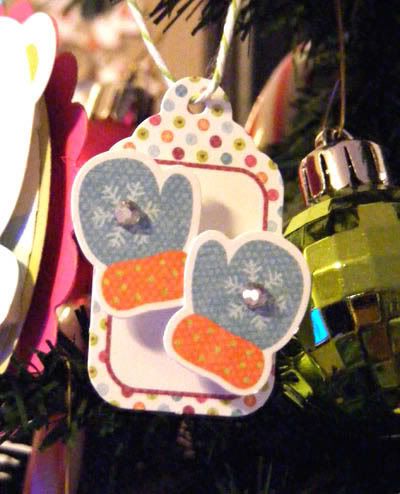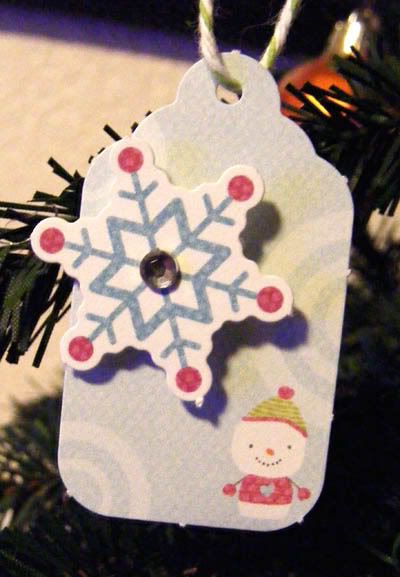 These are the mini tags I made from the little punch tags in the cutouts. They were all really quick and easy, just some 3D foam squares and a little added bling!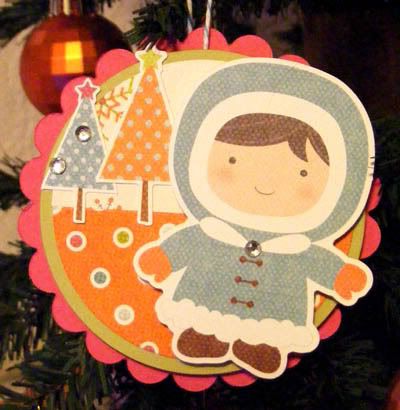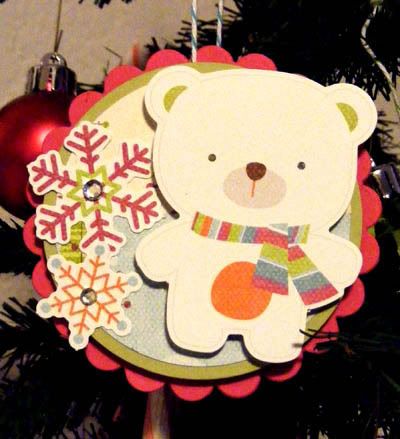 Here are the other two bigger ornaments, the little boy eskimo and polar bear.
This is the top of the piano decorated with the girls' Christmas trees. I thought it would be fun this season to put some fun holiday mats in place of our regular ones. These were so easy to put together, I simply punched snowflakes out of old BG Christmas paper, added PTI wooden buttons, and matted it all on kraft paper. A fifteen minute uplift for the holidays!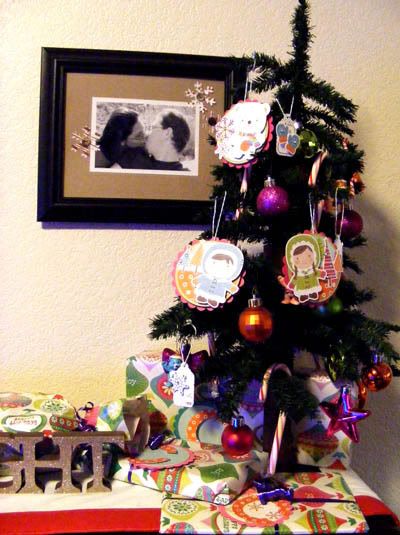 Here's a little closer look at the trees. This one is the one C mostly decorated. I added the tags after making them.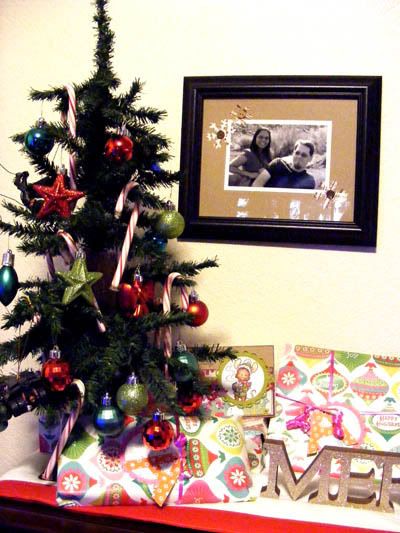 And here's the other side. A decorated this one. We're planning on either making more paper ornaments and/or dividing the ornaments between them again with all the colors and giving A some of the MME ones ;)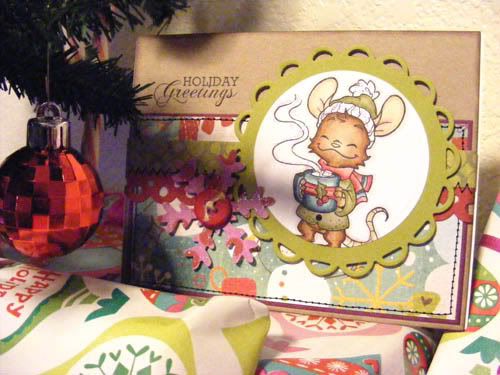 And sitting happily as well as matching nearly perfectly, is Sparkle's darling card! It's the first one to arrive this season. Isn't it so cute? Thank you so much hun! This reminds me that I need to get on the ball with sending out my Christmas cards this year too ;) That's it for today. I hope you're all having a wonderful holiday season!