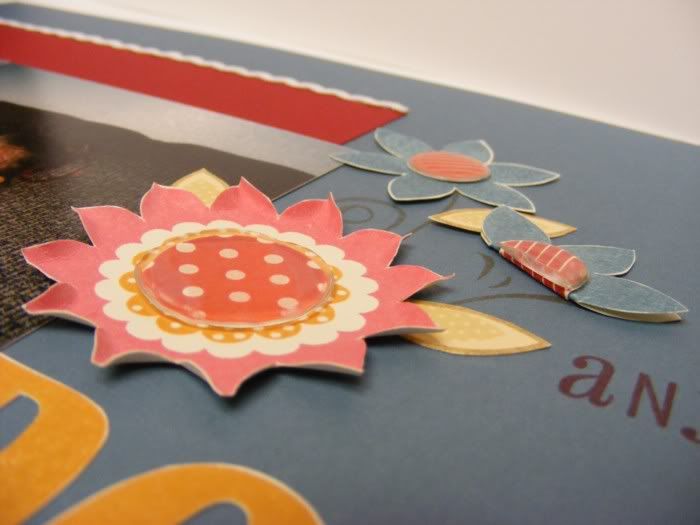 I was getting these photos out because I wanted to scrap them, but just couldn't see them with traditional Halloween papers or even colors for that matter! Instead I went with some My Minds Eye papers that matched both of my girls' outfits. I still have 3 more two-page layouts to finish up Halloween '07 but here's what I've done so far.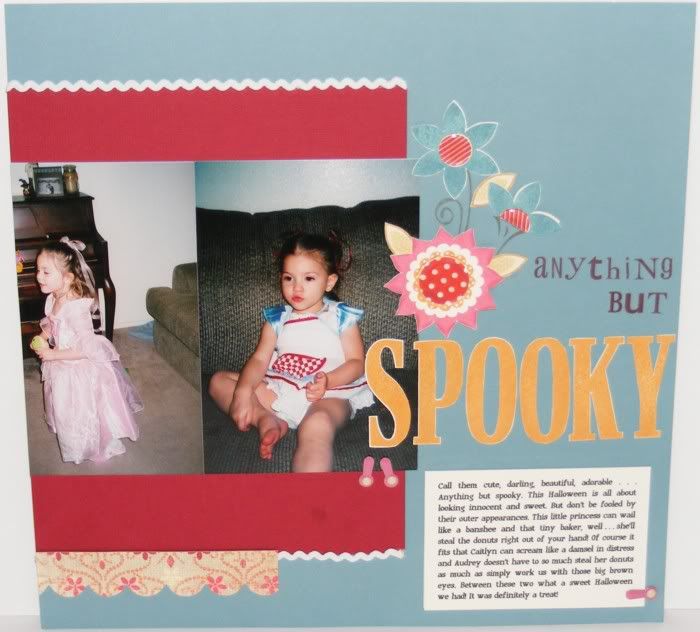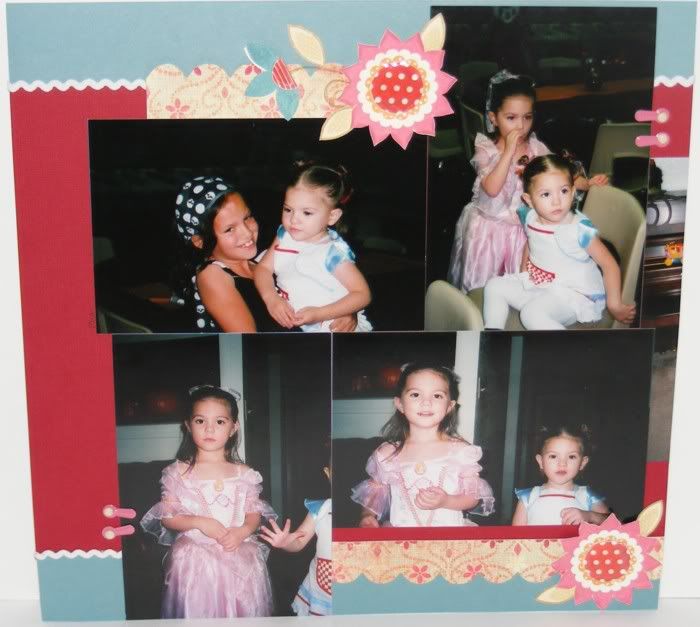 Anything but Spooky was the theme for this page and I love the finished layout! This uses a June '08 Page Maps sketch. My favorite part is how the flowers came out. I used mostly Cottage Floral but there is also Serendipity (the striped flower middle) and Friendship Flowers (the dotted flower middle and the stems) used as well. Title was made with the Building Blocks and Hodge Podge alpha sets. It has been quite a while since I've done stamping like this on my layout. It took forever, but I love the result! All the flower middles were also covered with a clear circle window for some fun dimension. Colors for the flowers used were cranberry, hollyhock, and goldrush for the main flowers; twilight and cranberry for the other flowers; and vanilla cream CS with bamboo and desert sand ink for the leaves. This was a super fun page to make!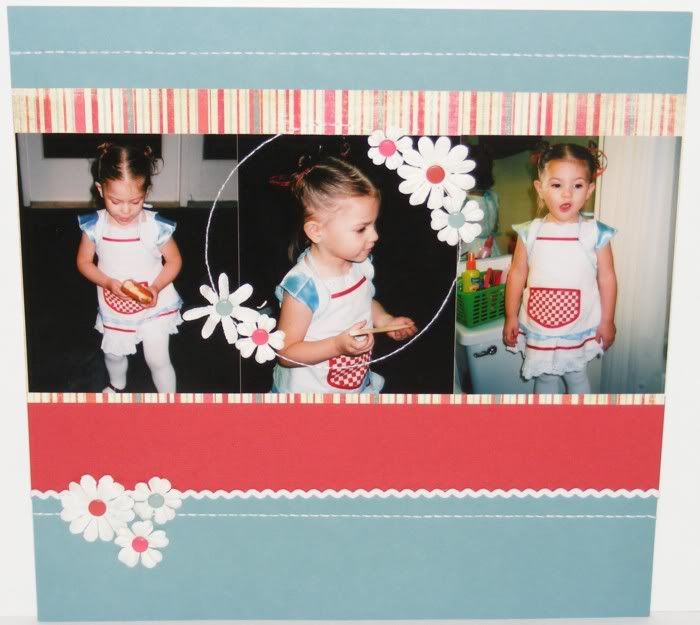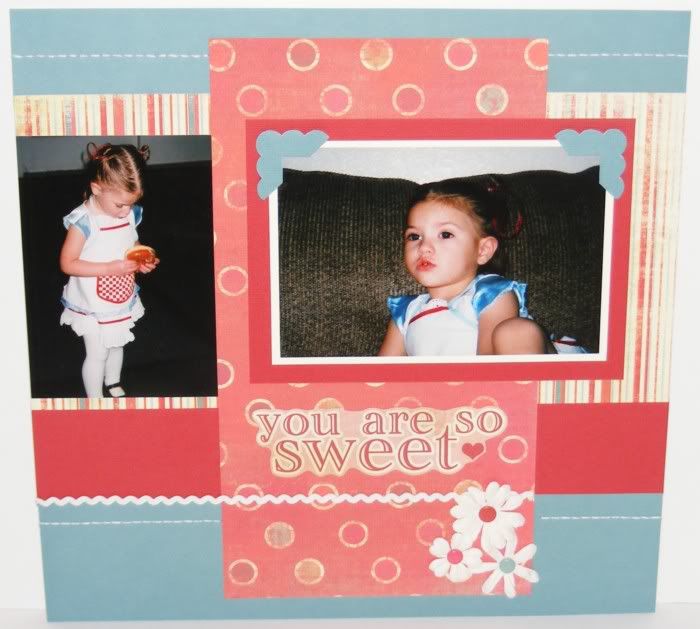 This was the layout that I had started the night before last. I had started it late and had been too tried to finish it. In fact I am still debating whether to put some journaling on this page or just have all the journaling on Audrey's other layout. This one uses an older page maps layout, one that I've used a couple times before even. Every time I've scrapped Halloween it's been with traditional colors like orange and black. It was tough for me to get out of that box, but I'm so glad I did as I love both of these layouts! Funny though that I'm starting my '07 Halloween scrapping before I finish my '06 lol. I still have half the pictures left of that one to do!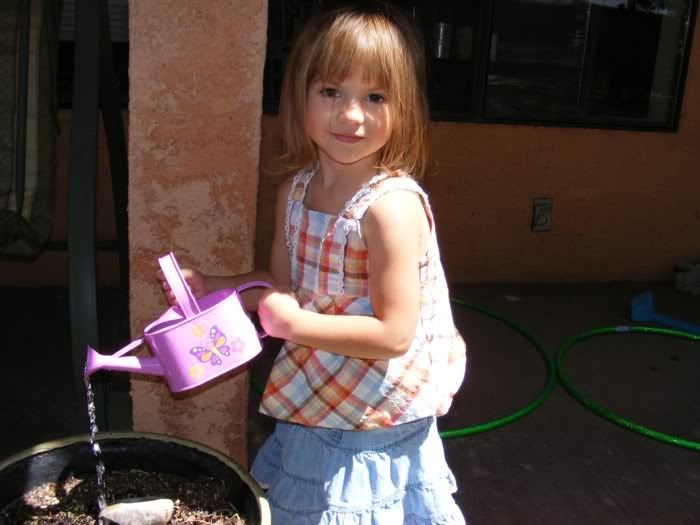 Remember back when I posted about Caitlyn cutting Audrey's hair and I was too mortified to take a picture? Here it is finally! Caitie actually did a pretty good job as I only trimmed a tiny bit on one side to make both sides match. I'm still wondering if I should go get her hair cut. For now it's fine, she looks really cute with bangs and a ponytail. I do plan to grow them out though ^_~