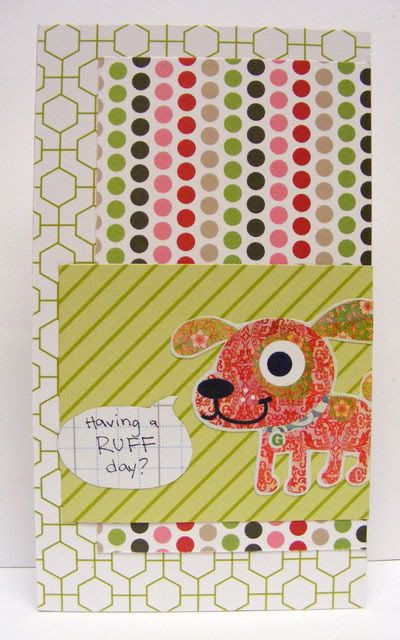 Supplies : Paper by Scenic Route, Piggytales, and Basic Grey
This is what it's been like the last two weeks here. Remember my last Saturday post where I was hoping for some relax time? Well, that totally didn't happen! Long story short from that Saturday until the next we had major construction going on in our kitchen and bathroom because the water and sewer line broke underneath us. Luckily there was no flooding and the manager is so great so it wasn't horrible. In fact the girls loved having to hang out in the club house until bedtime and Paul and I really enjoyed the free dinners. We got new flooring and a professional steam cleaning for not just the hall they used but our livingroom as well. It was during SEP week here so Caitlyn happened to be out of school which helped a lot. She has afternoon kindergarten and I'm sure we would have managed somehow, but I'm glad we didn't have to worry about juggling school for her and me volunteering without us having our apartment available during the day.
Then this last week my laptop hasn't been able to connect to our network so I've had no internet. My hubby's computer and our other things like the 360 can get online but my laptop keeps saying I don't have security access even after we've put in the password. Out of the blue it does this so we've been trying to fix it but it's just not happening. Paul's had so much homework that he's always on the desktop when I get free time and that definitely takes priority over me checking emails and blogging. Aside from the fact that I haven't had much free time at all, this last night was the first time I've made anything in over two weeks. It's just been a crazy crazy month so far. I keep hoping things will settle down but I think with flu season, all the birthdays in our family, and the holidays coming up it's just going to stay busy. Thankfully Paul was taking a break so I was able to get online and check up on my emails and update my blog with what I made today :D So I hope you enjoy my simple card. It's made from scraps from my Practical Scrappers design team pages that will be posted starting Monday. Thanks for stopping by, reading my soap of a life, and have a wonderful weekend!