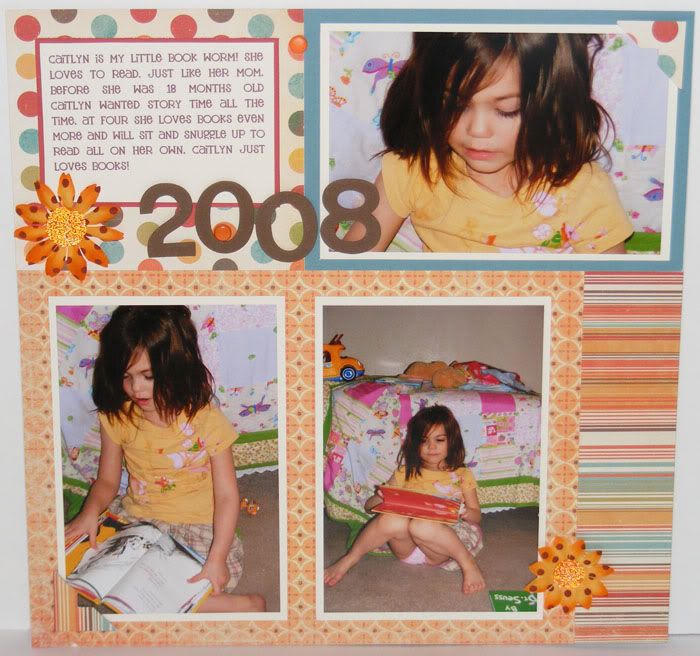 Supplies : Pattern Paper by My Minds Eye; Flowers by Petaloo; Cardstock and Brads by CTMH; Foam Letter Thickers by American Crafts
Another layout done at Julie's and inspired by Simple Scrapbooks. The left page was another lift from one of the magazines with the right my created companion. Caitlyn has always been such a little book worm. I can read story after story and still she'll say she wants another one! I adore that she loves reading as much as I do and hope that at least this will be something that is easy for her. She's had a love of books since around her first birthday and it's blossomed and grown to where she loves to read parts of the books she knows best outloud with me.
The basic design is very linear and simply blocked which made this layout super easy and super fast to put together. I added just a few dotted flowers with cute microbead middles for some pop and with the fun papers and cute quote title it didn't feel like I needed to add much more. Some big brads were placed here and there on some of the orange dots to give a little more dimension to the layout and in the upper left corner of the lefthand layout to help anchor the flower a little more. I love how well these papers complemented the colors of Caitlyn's shirts and the books in the pictures.