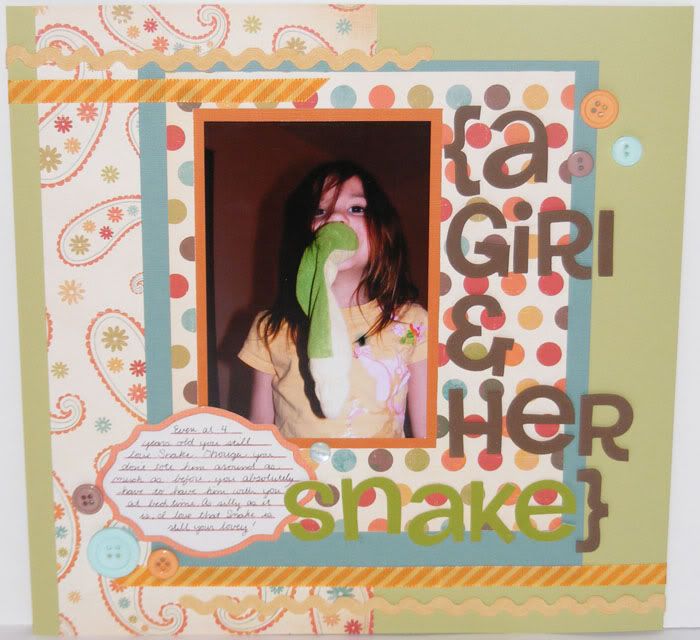 Supplies: Pattern Paper, Buttons, Ribbon, Journaling Prompt all by My Minds Eye; CS by Bazzil; Thickers foam letters by American Crafts
I can't help but love pictures of my girls with their lovies. I know that one day Cait will outgrow Snake and I think I'm the one that's going to be heartbroken over it instead of her. It's hard to imagine her getting tucked in without loyal little Snake clutched in her hand, or find him in various parts of the house wherever Cait had left him last. For now he still remains quite the lovie. Though she doesn't quite tote him around as much as she used to, Caitlyn still absolutely needs him for bed time and comforting.
I used a large and longer title with this page to help fill it since there is only one 4x6 picture. The pattern papers were scraps and since the dots paper blended into the paisley paper too much I used some blue bazzil to back it and help it pop. The fun ribbon was an afterthought, but really completed the page and the last thing I finished was the journaling (which is usually what happens anyway). I'm finding I love these pretty journaling mats. They don't leave a ton of room for a big story, but if you just have something short and sweet to say they are perfect. And they even make my sloppy handwriting look elegant!