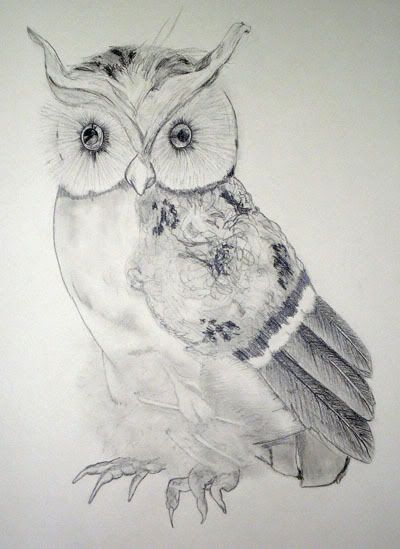 Pencil Study - Crafted Owl - Pencil and Graphite Stick - September 9, 2011

This week we're working on using pencil and graphite. Instead of trying to do 3 sketchier studies of a single item we could opt to do one larger piece to work on the entire week. So I picked this owl I have been eyeing in the classroom and got to work on it. I think he came out pretty good. For the homework we had to pick 3 single items again. I got a little ambitious with the wisk. I think the idea was mostly how neat I thought it would look after it was done instead of what a pain it would be to draw all the wisky parts!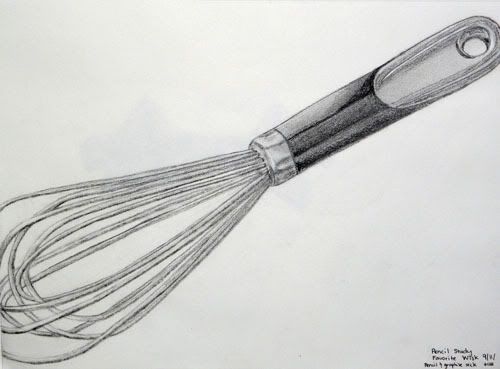 Pencil Study - Favorite Wisk - Pencil and Graphite - September 11, 2011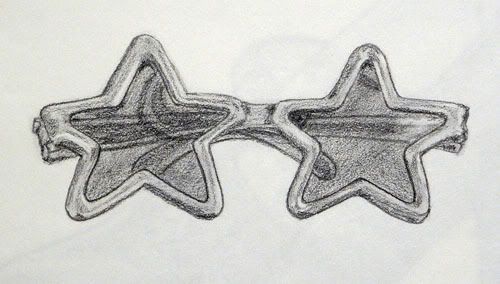 Pencil Study - Plastic Star Glasses - Pencil and Graphite Stick - September 11, 2011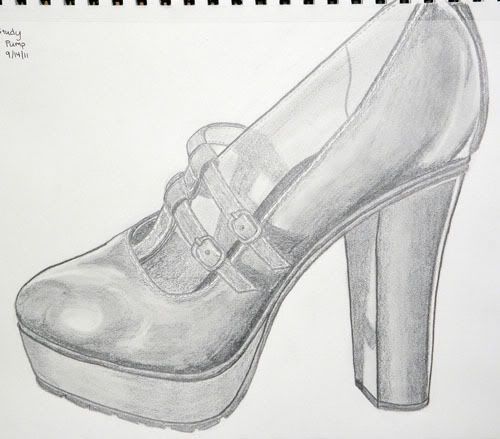 Pencil Study - Leather Pump - Pencil - September 14, 2011
Later that same day I did the plastic star glasses. I was a little drawed out by then so they were a lot smaller (the wisk takes up the entire 9x11 page and the glasses are probably only in about a 3x6 section. Today I finished my 3rd pencil single study - one of my cute leather pumps that I don't get to wear very often because it's too much of a pain to wear heels when I'm walking all over campus! Anyway, hope you're all having a great week!